Intersectionality, first coined by scholar Kimberlé Crenshaw in 1989, is defined as "the complex, cumulative manner in which the effects of different forms of discrimination combine, overlap, or intersect." In an increasingly interconnected world, how we are identified is ever-evolving. Understanding intersectionality is necessary to gain a deep understanding of how international issues can impact those with multiple identities susceptible to discrimination. Panelists will discuss how their multiple identities have influenced their career decisions and how the international affairs field is still adapting to a changing global climate. The panel will shed light on how an intersectional approach to international relations is integral to protecting the rights of people and promoting equity across the globe.


The event will be held at the U.S. Department of State, with a special welcome from  the Office of Global Women's Issues.
---
Moderator:
Director, Gender Policy & Practice, Navanti Group
---
Speakers:
U.S. Special Envoy to Advance the Human Rights of LGBTQI+ Persons
Bureau of Democracy, Human Rights, and Labor, U.S. Department of State
Special Representative for Racial Equity and Justice
Bureau of Democracy, Human Rights, and Labor, U.S. Department of State
Special Advisor on International Disability Rights
Bureau of Democracy, Human Rights, and Labor, U.S. Department of State
---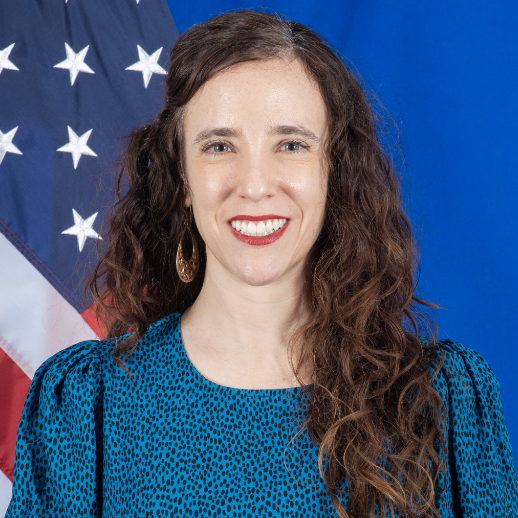 Jessica Stern was appointed as the U.S. Special Envoy to Advance the Human Rights of Lesbian, Gay, Bisexual, Transgender, Queer and Intersex (LGBTQI+) Persons by President Biden, and Special Envoy Stern will oversee the implementation of the February 4, 2021 Presidential Memorandum on Advancing the Human Rights of LGBTQI+ Persons Around the World.
Prior to joining the State Department, Special Envoy Stern led OutRight Action International, a leading global LGBTQI+ human rights organization, as its Executive Director for ten years.
Special Envoy Stern has been a researcher at Human Rights Watch, a Ralph Bunche Fellow at Amnesty International, a program director at the Center for Constitutional Rights, Human Rights Watch, and an adjunct associate professor at Columbia University's School of International & Public Affairs.  Special Envoy Stern has been a member of numerous boards and advisory councils, including the LGBTI Reference Group of UNWomen and the Civil Society Advisory Group of the Generation Equality Forum.  Stern is the recipient of numerous honors including from Attitude Magazine, Crain's New York Business, Gay City News, and the Metropolitan Community Church.
Special Envoy Stern has lived in Mexico, the United Kingdom, and Uruguay.  Special Envoy Stern accepts all pronouns.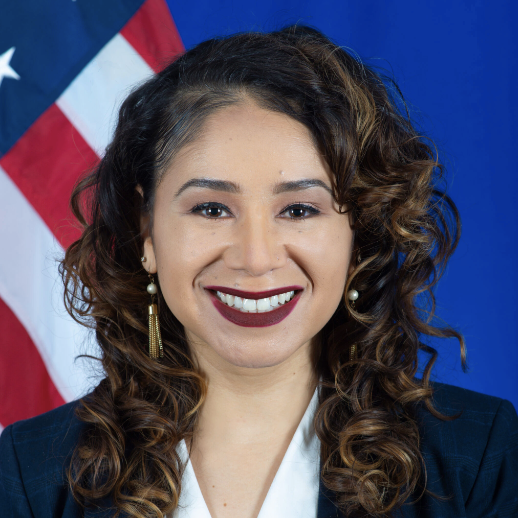 Desirée Cormier Smith is the Special Representative for Racial Equity and Justice. Previously, she served as a Senior Advisor in the Bureau of International Organization Affairs. Special Representative Cormier also worked at the Open Society Foundations as the Senior Policy Advisor for Africa, Europe, and Eurasia. In that role, she led the global foundation's U.S. advocacy strategy and execution on a wide range of human rights issues in these dynamic and diverse issues. From 2015 until 2020, she was the Senior Director with Albright Stonebridge Group's Africa Practice, where she advised and assisted private and social sector clients on growth strategies across the African continent.
Ms. Cormier began her State Department career as a Foreign Service Officer with assignments in Mexico, South Africa, and Washington, DC. Ms. Cormier is the recipient of four Department of State Meritorious Honor Awards and the Thomas R. Pickering Foreign Affairs Undergraduate Fellowship. She is an alumnus of the International Career Advancement Program and is a member of the 2019 class of Next Generation National Security Leaders Fellowship at the Center for a New American Security. She was honored by New America as a 2020 Black American National Security and Foreign Policy Next Generation Leader and is a 2020 alumnus of the New Leadership Council Washington, DC chapter. Ms. Cormier currently serves on the Advisory Council of Global Kids, an educational non-profit aimed to inspire underserved youth to pursue careers in public policy and global affairs, and on the Advisory Board of Shea Yeleen, a social enterprise dedicated to empowering women in West Africa and the U.S. Ms. Cormier is a Term Member of the Council on Foreign Relations.
Ms. Cormier holds a B.A. in Political Science and Psychology from Stanford University and a M.A. in Public Policy from John F. Kennedy School of Government at Harvard University. She is proficient in Spanish and French.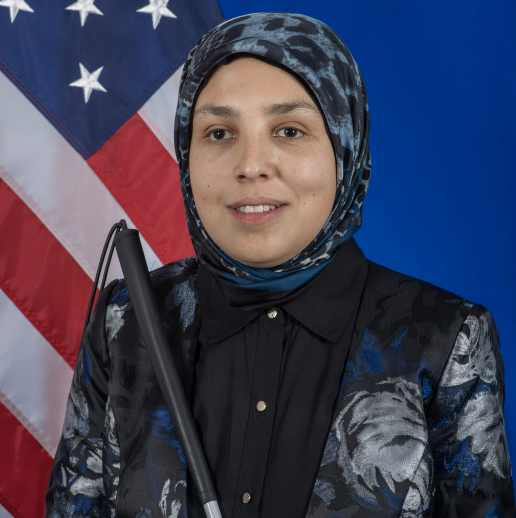 Sara Minkara was appointed as the Special Advisor on International Disability Rights by President Biden. In this role, Special Advisor Minkara leads the U.S. Department of State's comprehensive strategy to promote and protect the rights of persons with disabilities internationally.
Prior to joining the Department of State, she founded and served as CEO of Sara Minkara, LLC, which promotes authentic leadership and value-based inclusion.  She also established Empowerment Through Integration (ETI), a nonprofit organization committed to developing a more inclusive global society and transforming social and cultural stigmas against disability.
Special Advisor Minkara is a graduate of Wellesley College and Harvard University's Kennedy School of Government. She has been recognized for her many contributions through appointments and awards, including honors from the Clinton Global Initiative, the Massachusetts Institute of Technology (MIT), Forbes 30 Under 30, Ashoka, Harvard, Halcyon, and the Vital Voices "100 Women Using Their Power to Empower" retrospective.
Internationally, Special Advisor Minkara has promoted disability rights, diversity, access, and inclusion in a range of countries including Lebanon, Malaysia, Nicaragua, Rwanda, Thailand, and the United Kingdom. She speaks Arabic.
Karine Lepillez is Director of Gender Policy & Practice at Navanti Group, a conflict and peacebuilding research firm based in Arlington, VA; and professor of Gender & Security at Georgetown University's Institute for Women, Peace and Security. She has led and supported the operationalization of gender and WPS policies around the world, including as USAID Gender Advisor in Pakistan and Principal of an inclusive development consulting firm, where she advised the World Bank, the United Nations, the U.S. Government and other donors on addressing structural barriers to equality. Karine is the Founder of the Society of Gender Professionals (SGP), a non-profit organization of gender practitioners, academics, and activists dedicated to promoting feminist action and applied research. She holds a BA in International Affairs from George Washington University and an MA in International Human Rights from the University of Denver.
---
The Women's Foreign Policy Group is a non-partisan organization committed to promoting women's leadership and voices in international affairs through in-depth global issues programming and mentoring. Not a WFPG member? Get engaged with our programming and events:
Join | Donate | Give a gift membership

Please direct any questions to [email protected].