WFPG INTERNS
Caroline Estes is a recent graduate from the University of Georgia, where she received a Bachelor of Arts in International Affairs and minored in English. While pursuing her degree, Caroline participated in on-campus research through the School of Public and International Affairs Research Center and the Sub-National Analysis of Repression Project. Additionally, Caroline has interned with the Atlanta Office of the International Rescue Committee where she interacted with and assisted refugees in the Atlanta area. Caroline is particularly interested in human rights issues and women, peace, and security. In the future, Caroline is considering attending law school before pursuing a career in foreign service or international law. She is excited to meet inspiring women working in foreign policy and learn about the field of international affairs through her Programs Internship with WFPG.
Lexi Plaisted is a rising junior in the Elliott School of International Affairs at George Washington University, majoring in International Affairs with a concentration in Contemporary Cultures and Societies and a minor in Geography. She has tailored her studies mainly around anthropology, human geography, and cross-cultural communication, with a working French proficiency and interests in gender, religion, and public policy. She is currently the Treasurer of the Delta Phi Epsilon foreign service sorority, a student assistant at GW's Gelman Library, and a show host with WRGW District Radio. Lexi is looking forward to expanding on her interests in culture and society while building her research skills and knowledge in foreign policy during her time as a Programs Intern with WFPG.
Emma Ulvin is a rising junior in the Elliott School of International Affairs at George Washington University, majoring in International Affairs with a concentration in International Development and a minor in Political Science. Emma spent her Spring 2023 semester at Nanyang Technological University in Singapore as part of her admission to the GW Global Bachelor's Program: a globally focused, research-oriented program with three semesters abroad, examining international challenges for a final capstone project. In Singapore, she worked as a research intern for Good Food Institute Asia-Pacific while conducting academic research on Chinese enterprise and international development on the African continent. She has a passion for international relations, politics, and foreign policy, and her academic focus has centered on global development and international economics. Emma is excited to work as a Programs Intern for WFPG and to expand her knowledge of foreign policy and the inner workings of nonprofits.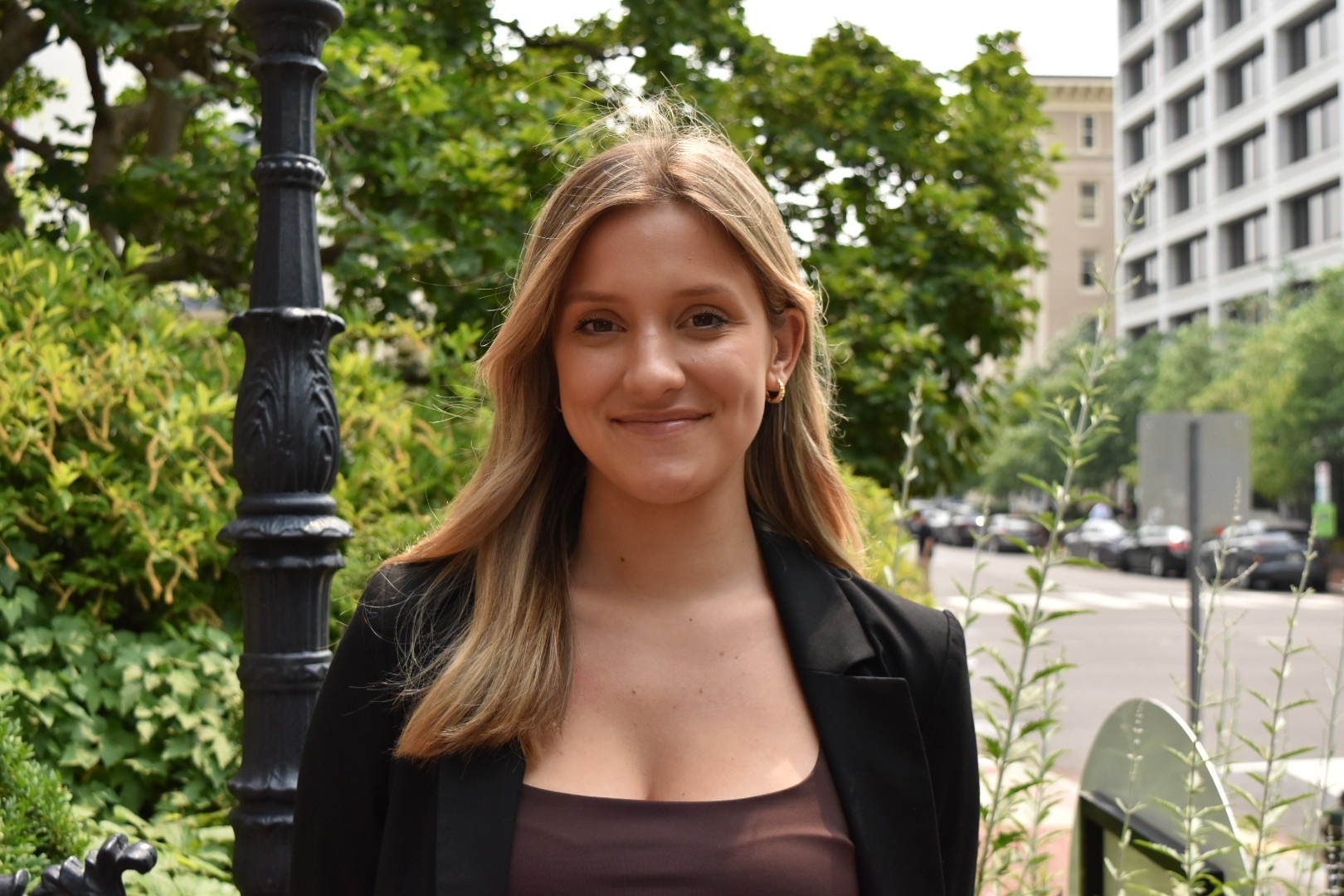 Estelle Erwich is a rising senior at the University of Florida, where she studies Political Science and International Studies with a concentration in the Middle East. Estelle is the President of Gators for Refugee Medical Relief, which provides medical, educational, and advocacy-based services to immigrant communities in Central Florida. At UF, she is a research assistant analyzing socio-political reactions to refugees in Europe. Estelle has worked in political communications and field research at Equality Florida, the largest LGBTQ+ civil rights organization in Florida. She previously interned at USAID, conducting internal research for the Bureau of Humanitarian Assistance. Estelle is passionate about advocating for immigrants and other marginalized communities, as well as understanding and combating far-right, extremist rhetoric and movements globally. In the future, she hopes to pursue a career in international advocacy, policy, and journalism. She is excited to continue growing her knowledge of foreign policy as a communications intern at WFPG.
Olivia McGean is a rising senior at American University majoring in international studies with a foreign policy concentration in the Middle East and North Africa and minoring in communications. Olivia spent her spring 2023 semester in Rabat, Morocco, where she studied Arabic, assisted with French translation, and wrote features at "Morocco World News," an English-language publication. Previously, Olivia interned with Agence France Presse in Washington D.C. as an audience engagement intern. She has a passion for global affairs and hopes to pursue a career in foreign policy or international journalism. Olivia is looking forward to expanding her web design skills as a communications intern with WFPG.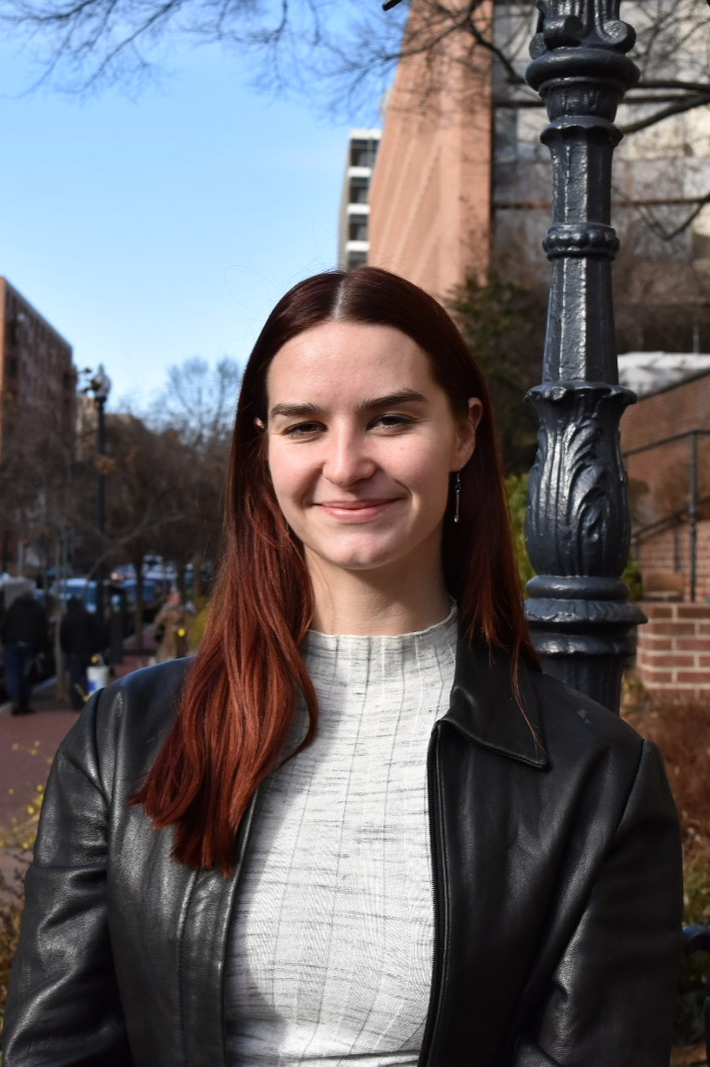 Tara Boyd is a sophomore at George Washington University majoring in International Affairs with a concentration in Contemporary Cultures and Societies and minoring in Arabic Studies. She is currently the Sisterhood Officer of the Delta Phi Epsilon Foreign Service sorority, and acts as an Assessment Assistant for the Campus Living and Residential Education department. Tara aims to explore the complex relationship between governmental affairs, religion, and culture to target structural violence in the Middle East and beyond. She is also interested in researching issues in South Asia, the Levant, Global Mental Health, and women's equality. As a Programs Intern with WFPG, Tara hopes to learn from professionals in foreign policy and advance her skills in planning, communications, and research.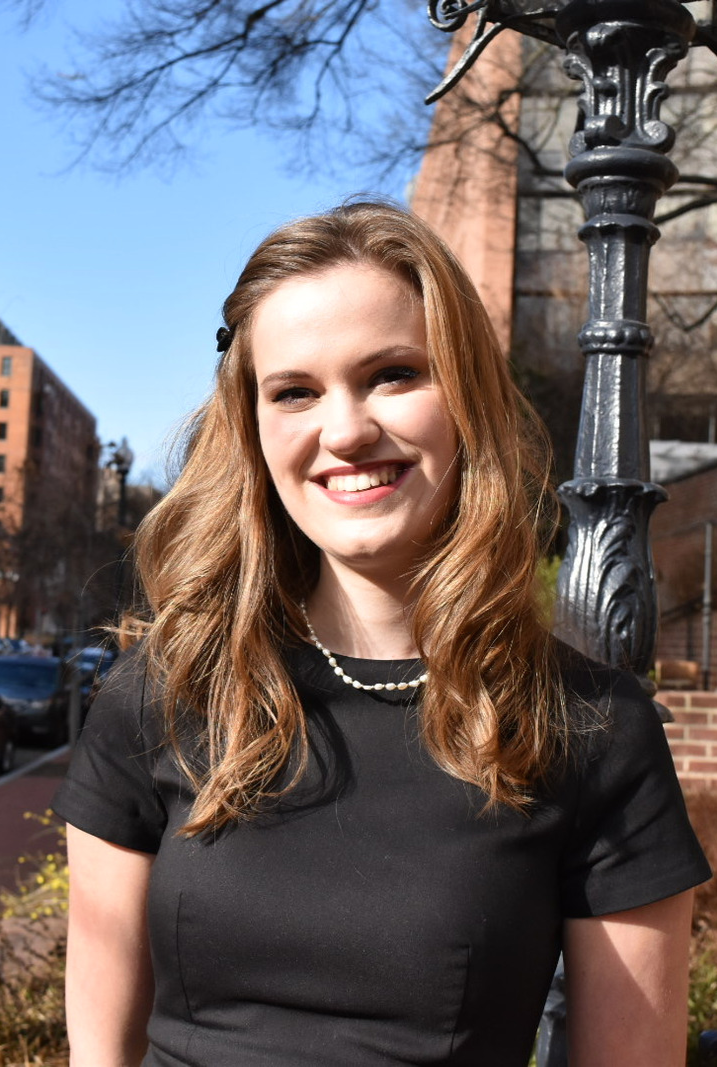 Madison Dwyer is a sophomore at Georgetown University's School of Foreign Service majoring in International Politics and minoring in Psychology and Jewish Civilization. As a Core Research Assistant at the Berkley Center for Religion, Peace, and World Affairs and a Research Fellow in the Global Irish Studies Initiative, she is interested in exploring the intersections between governmental systems and religiosity. Additionally, she has worked as a Teaching Assistant for a seminar on International Relations and a Student Strategist at Georgetown's Institute of Politics and Public Service, both of which have allowed her to engage with issues of global communication and state-building more deeply. Madison looks forward to her time with WFPG and further augmenting her experience in foreign policy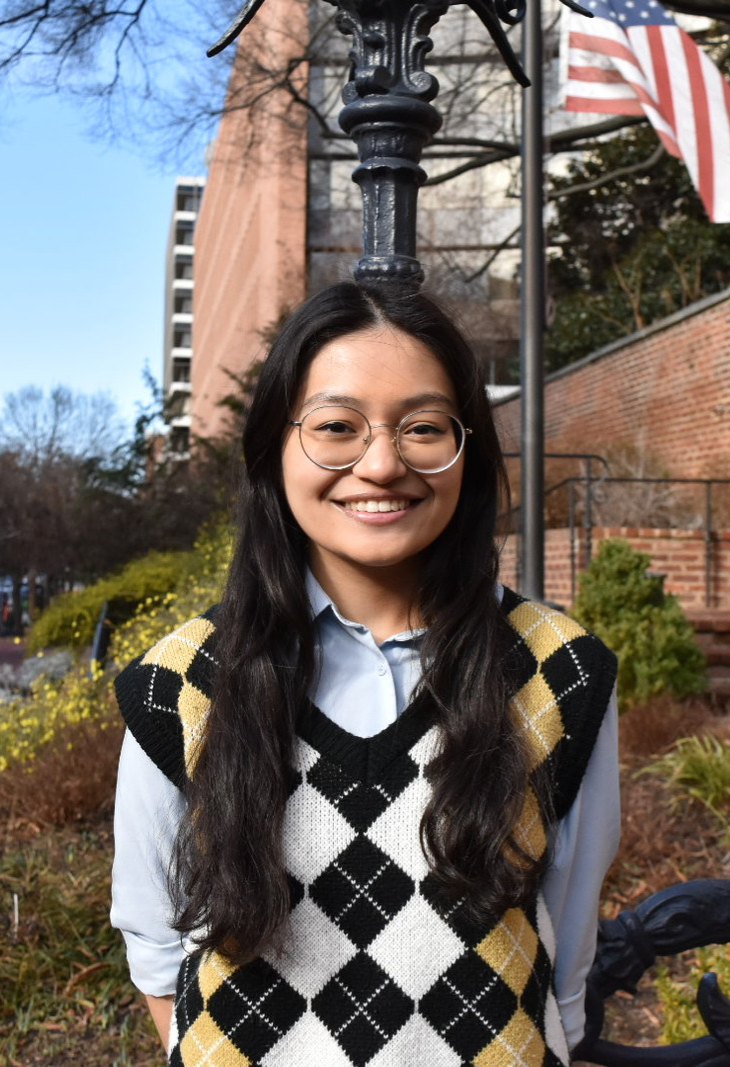 Ishani Chettri is a junior at George Washington University double majoring in Journalism and International Affairs with a concentration in Asian Studies. She is currently the President of the US-China Strategic Studies Organization, a Web Developer for the GW Hatchet, and an Undergraduate Research Fellow for the GW Institute of Korean Studies. Ishani aims to build her knowledge of northeast Asian societies and cultural traditions to better understand nations like China's and Japan's current-day political atmospheres to supplement her pursuit of a career in foreign correspondence. She hopes to report on advancing technology within the space and health industries in the future, and further grow WFPG's social media presence during her time as a Communications Intern this spring.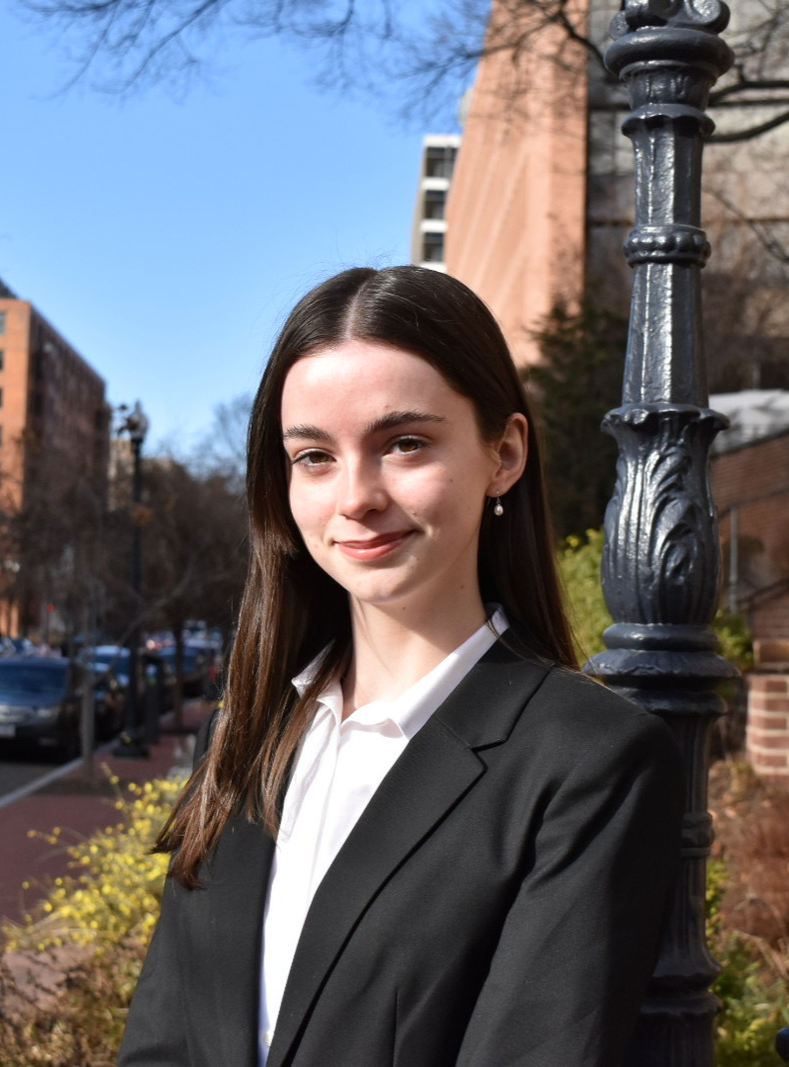 Madison Gummer is a junior at Grinnell College majoring in Political Science with intended concentrations in Policy Studies and Global Development. Madison has tailored her undergraduate degree to have a heavy focus on international relations, public policy, and human rights. At Grinnell College, she sits as a Rosenfield Committee Member helping to develop, plan, and market events in her subject area to the greater Grinnell community. With her history in event planning, she has developed a deep interest in marketing and helping brands and organizations curate their identities. She is excited to expand upon these passions as a Communications Intern this spring with WFPG. She looks forward to building on her professional knowledge in this field and enjoying the opportunities that arise.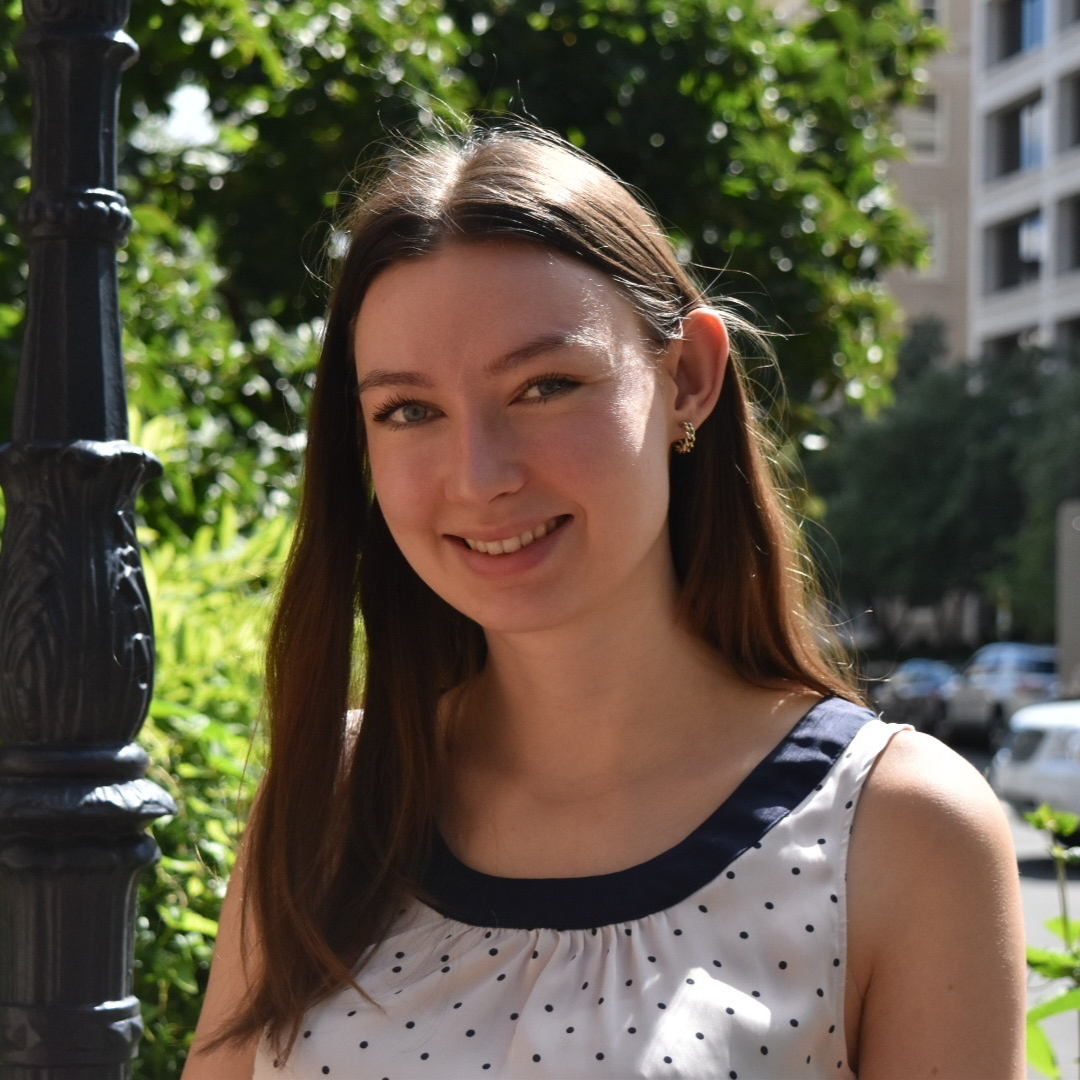 Jennifer Engl is a recent Roanoke College graduate from Germany who majored in international relations with a peace and justice concentration. Her undergraduate studies were focused on children's human rights and youth participation in international affairs. She is passionate about amplifying women's and girls' voices in politics and advocated for girls' educational rights with She's the First during undergrad. Currently, she is also working in support of the UN Youth, Peace and Security Agenda with the Women's International League for Peace and Freedom. After her internship with the WFPG, she would love to continue her advocacy journey, bringing more young, female voices into international affairs.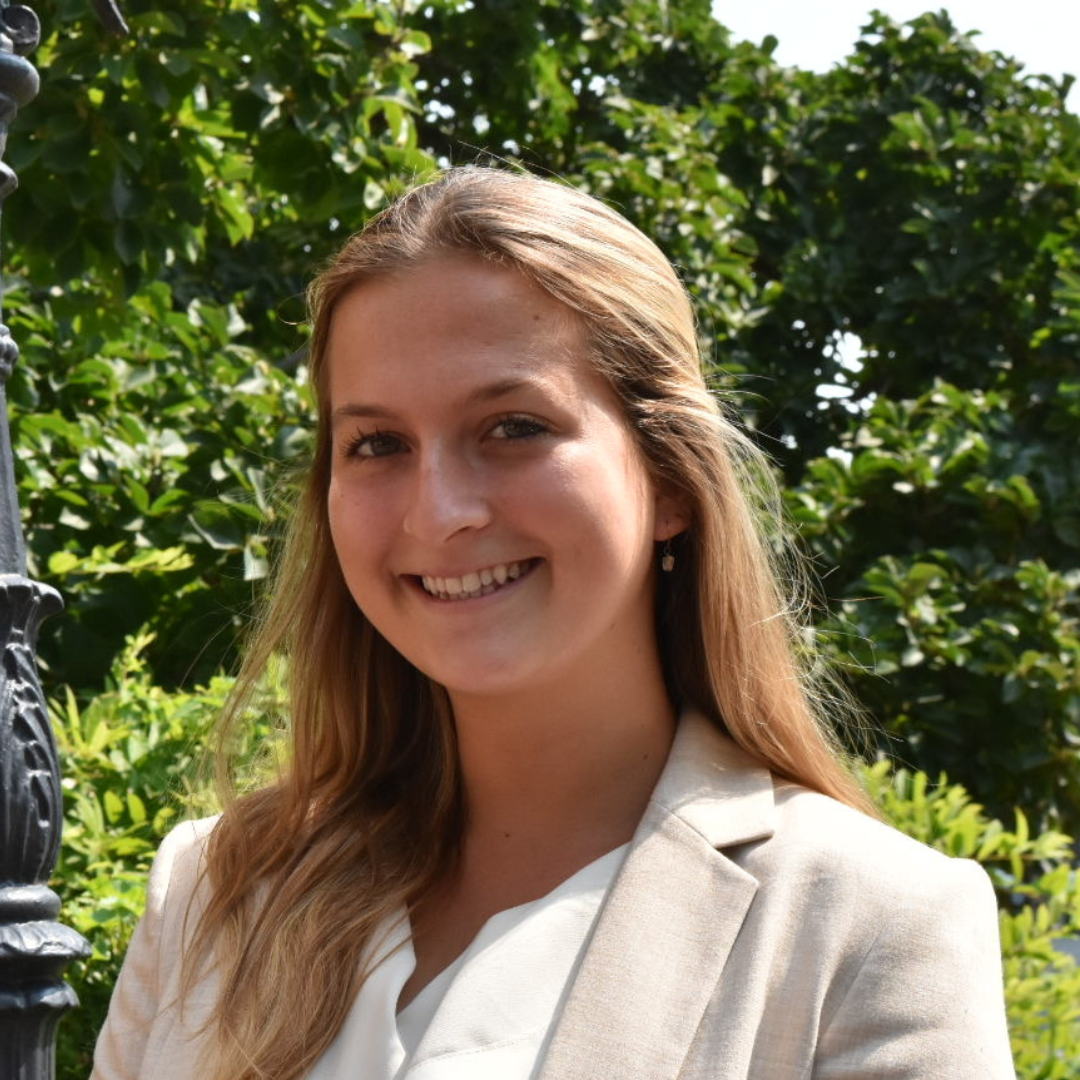 Skye Jannery-Barney is continuing her WFPG Summer Programs Internship through the fall as she completes her final semester in the Elliott School of International Affairs at George Washington University. Skye has concentrated her studies and professional experiences in international development and diplomacy. Alongside her WFPG internship, she is a National Churchill Leadership Center fellow and is researching climate change activism where she will speak on Mobilizing for a Greener Future at COP27 this November in Sharm El-Sheikh, Egypt. Following her graduation this winter, Skye will depart the DC area to serve in the Peace Corps as a Youth Development Promoter in Eswatini.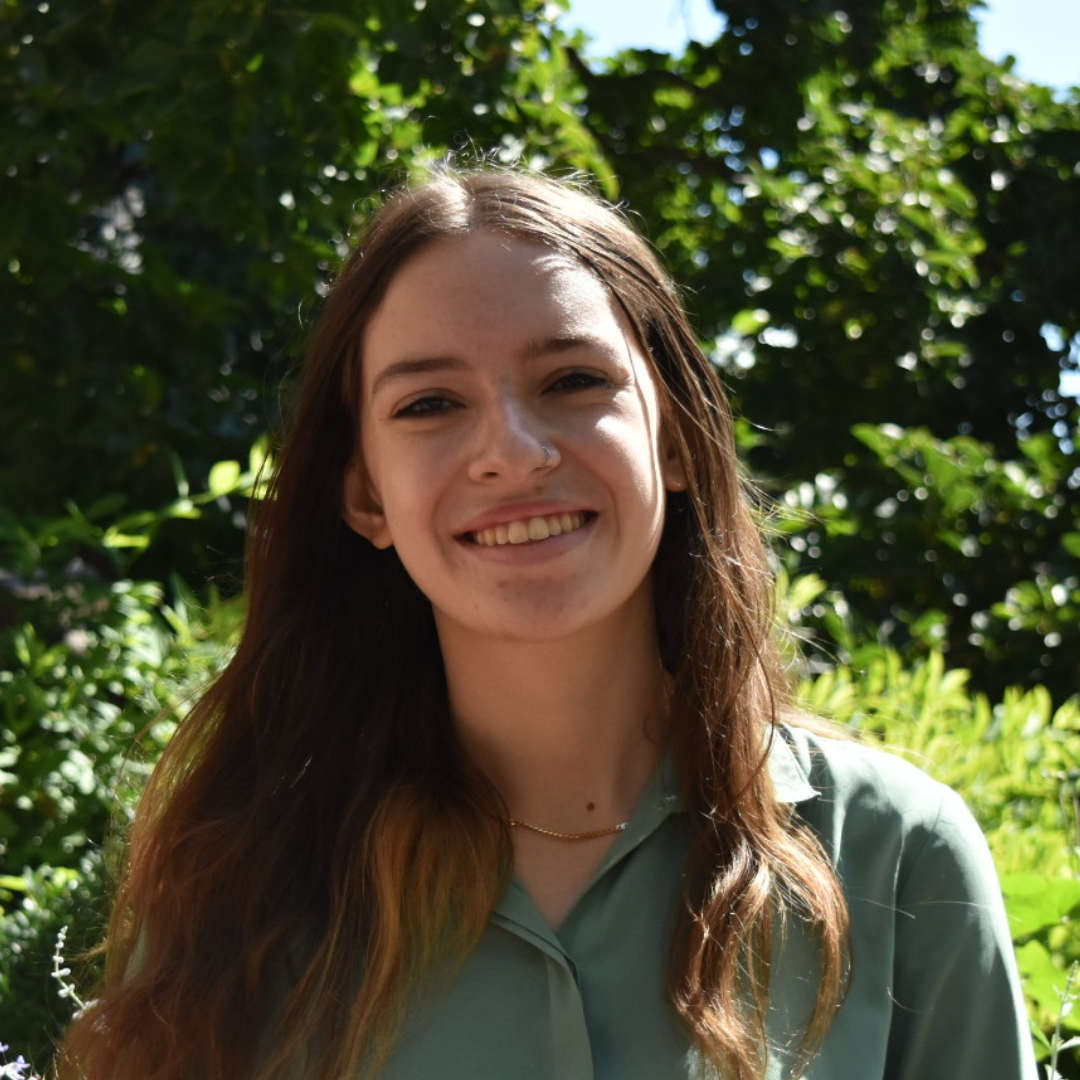 Eleanor Greenbaum is a junior in the Elliott School of International Affairs at George Washington University double majoring in International Affairs and Political Science, with concentrations in Conflict Resolution and International Environmental Studies. She is particularly interested in studying gender-based and environmental-based conflicts, conflict mediation, human rights, and the Middle East and North Africa region. She is currently also an intern at the State Department's Secretary's Office for Global Women's Issues, and has previously worked for a congressional office and with various advocacy groups. She hopes to pursue a career in foreign service or work in international law.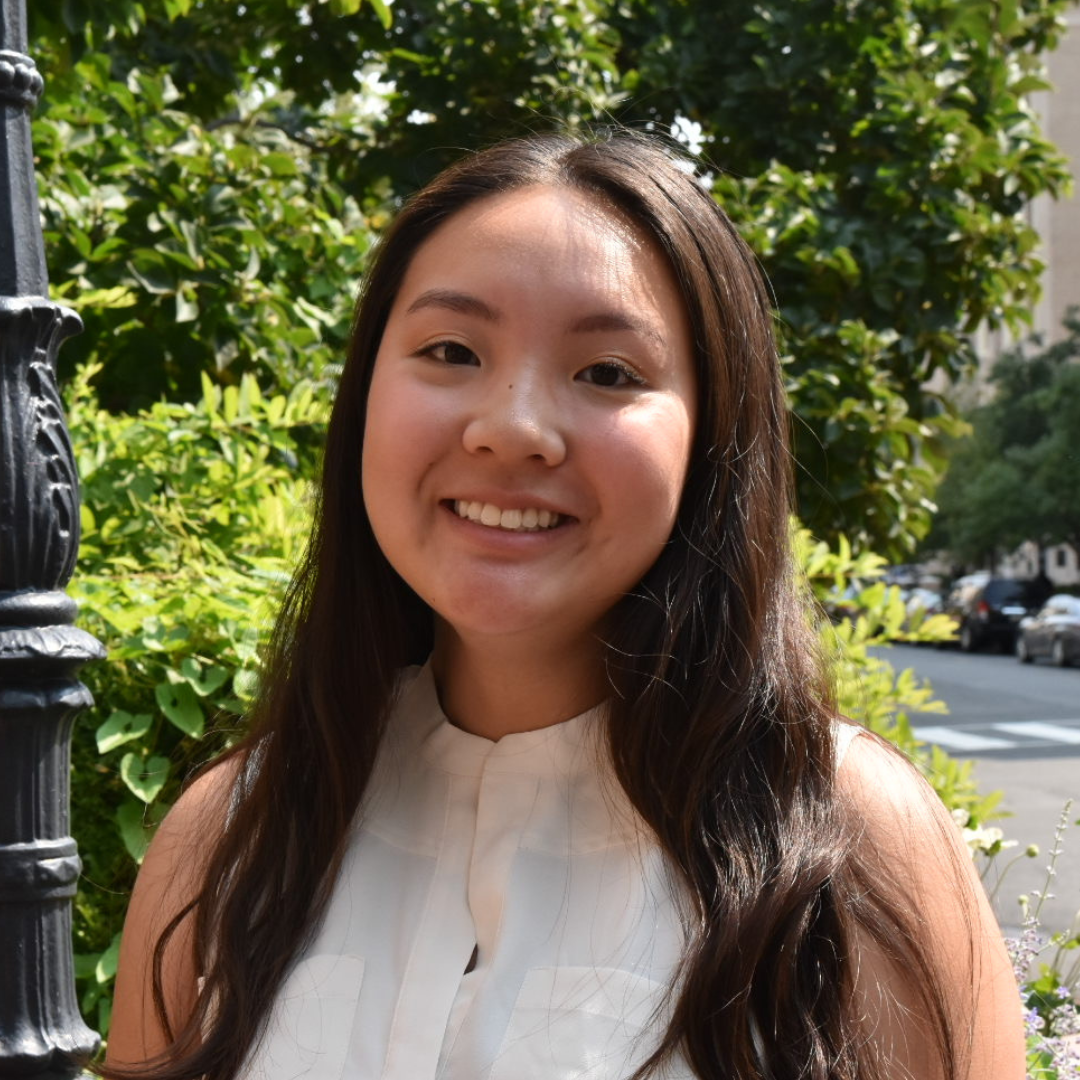 Britney Tran is a junior from the University of Texas at Austin double-majoring in international relations and government. She is interning at WFPG and the Wilson Center this fall semester as an Archer Fellow from the University of Texas System. Britney is interested in studying the relationship between research, advocacy, and policy making, specifically when it comes to international human rights issues. Before coming to DC, Britney interned for Refugee Services of Texas and conducted research at the Clark Center and Innovations for Peace and Development. In the future, she hopes to complete an undergraduate thesis on contemporary genocides and how the public reacts to them.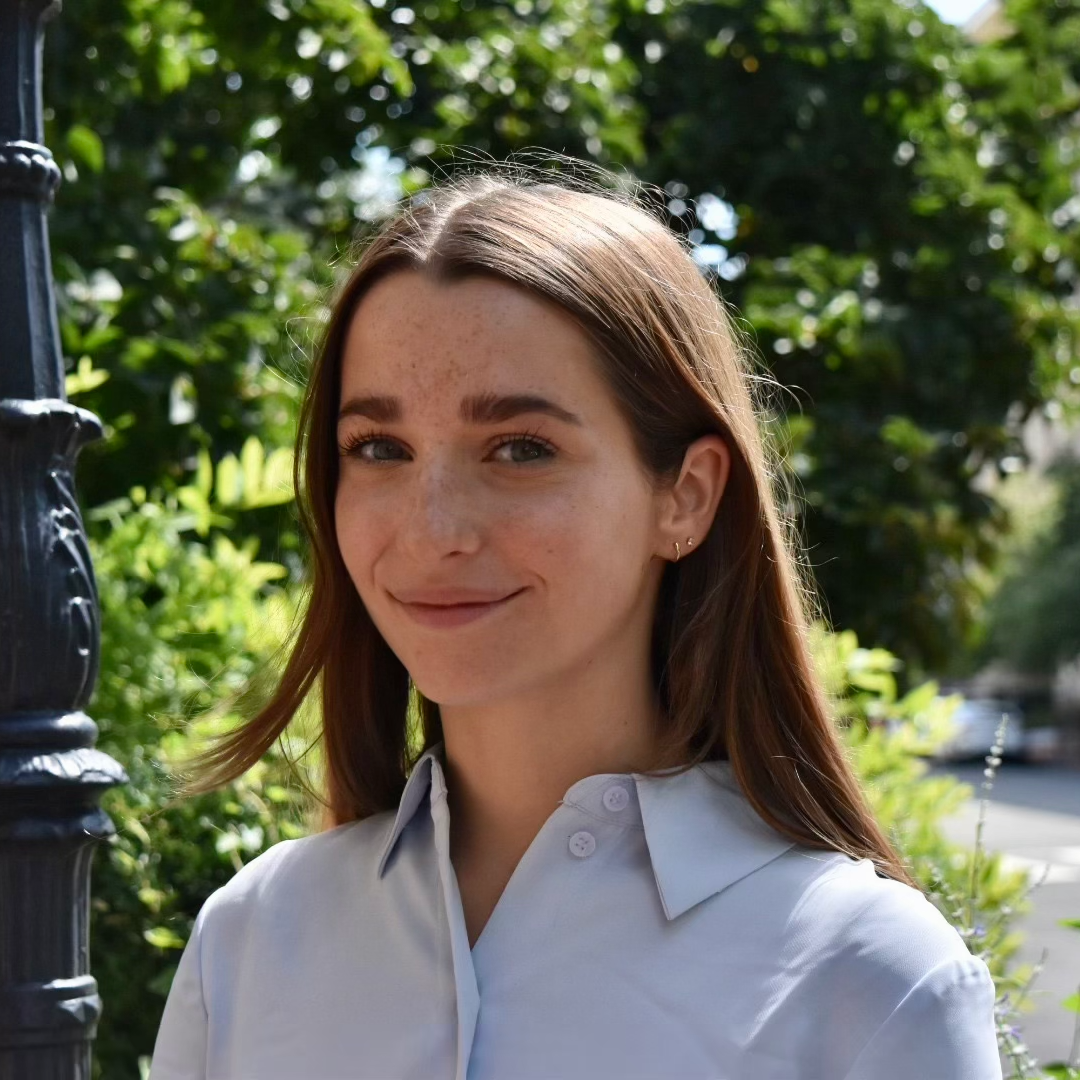 Hannah Kubat is a junior at Georgetown University majoring in Political Economy and minoring in Justice and Peace Studies as well as French. Throughout her academic and professional experiences, Hannah has focused on exploring the relationship between economic development and instability. She is fascinated with how development can both alleviate and instigate conflicts. Hannah has also advocated for gender equality, co-founding a mentorship program for young girls. She is particularly passionate about achieving menstrual equity, both domestically and internationally. In addition to interning at the WFPG, Hannah works as a consultant for DCivitas Consulting, where she collaborates with local non-profits in the D.C area to help expand their influence. In the future, Hannah hopes to pursue a career in international development and advocacy.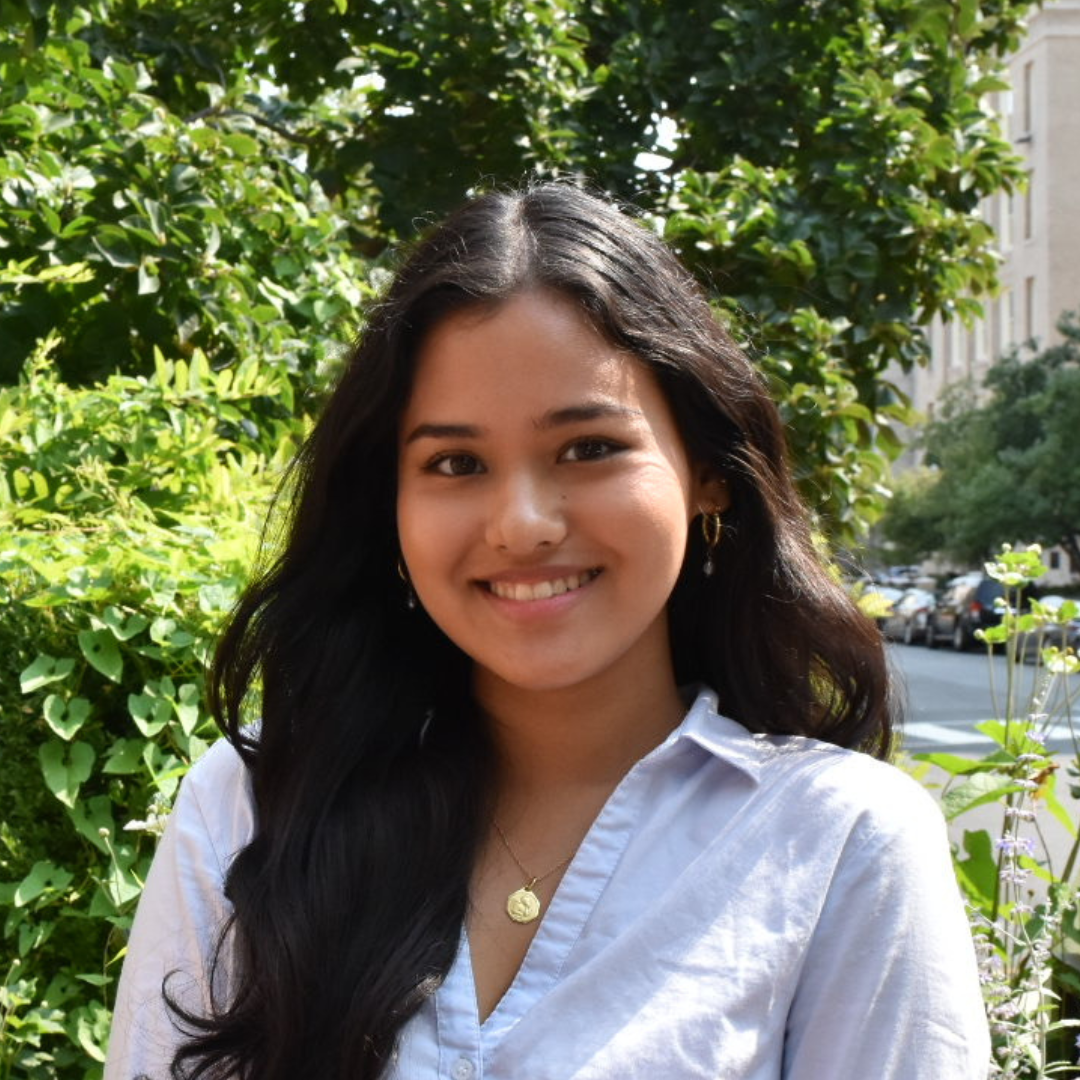 Serena Pradhan is a sophomore in the School of Foreign Service at Georgetown University. She intends to major in International Politics with a concentration in International Law and hopes to pursue a certificate in African Studies. Serena is interested in the dynamics of displacement and the horizontal inequalities that fuel war and hinder development. Serena is currently a Mortara Undergraduate Research Fellow at the Mortara Center for International Studies, where she researches protracted displacement, refugee integration, and conflict in sub-Saharan Africa.
Travis York is a rising senior studying History at Princeton University with certificates in Gender and Sexuality Studies and Values and Public Life. They have a background in social media management, digital marketing, and historical research. Their academic focus lies in twentieth-century US history surrounding gender and sexuality. They have conducted research under several professors at Princeton University specializing in politics and sexuality. Professionally, they are interested in creating forward-facing digital marketing strategies and uplifting brand identities. Expanding upon previous experiences in technology and project management, Travis works to bridge the gap between research-based strategy and creative approaches to management. Following their internship at the WFPG, Travis aims to complete their undergraduate degree and either pursue academic research or enter the professional field.
Skye Jannery-Barney is a senior in George Washington University's Elliott School of International Affairs with a concentration in International Development and a minor in Psychology. She has a regional focus in Latin America, where prior to interning at WFPG, her professional experience includes working in the U.S. Embassy to Argentina, advocating against human trafficking in Guatemala and El Salvador, bringing healthcare to communities in Panama, and connecting Latin American migrant children with families in the U.S. In her future, Skye is interested in serving in the Peace Corps, becoming a Foreign Service Officer, obtaining her MBA, and enjoying the opportunities that present themselves.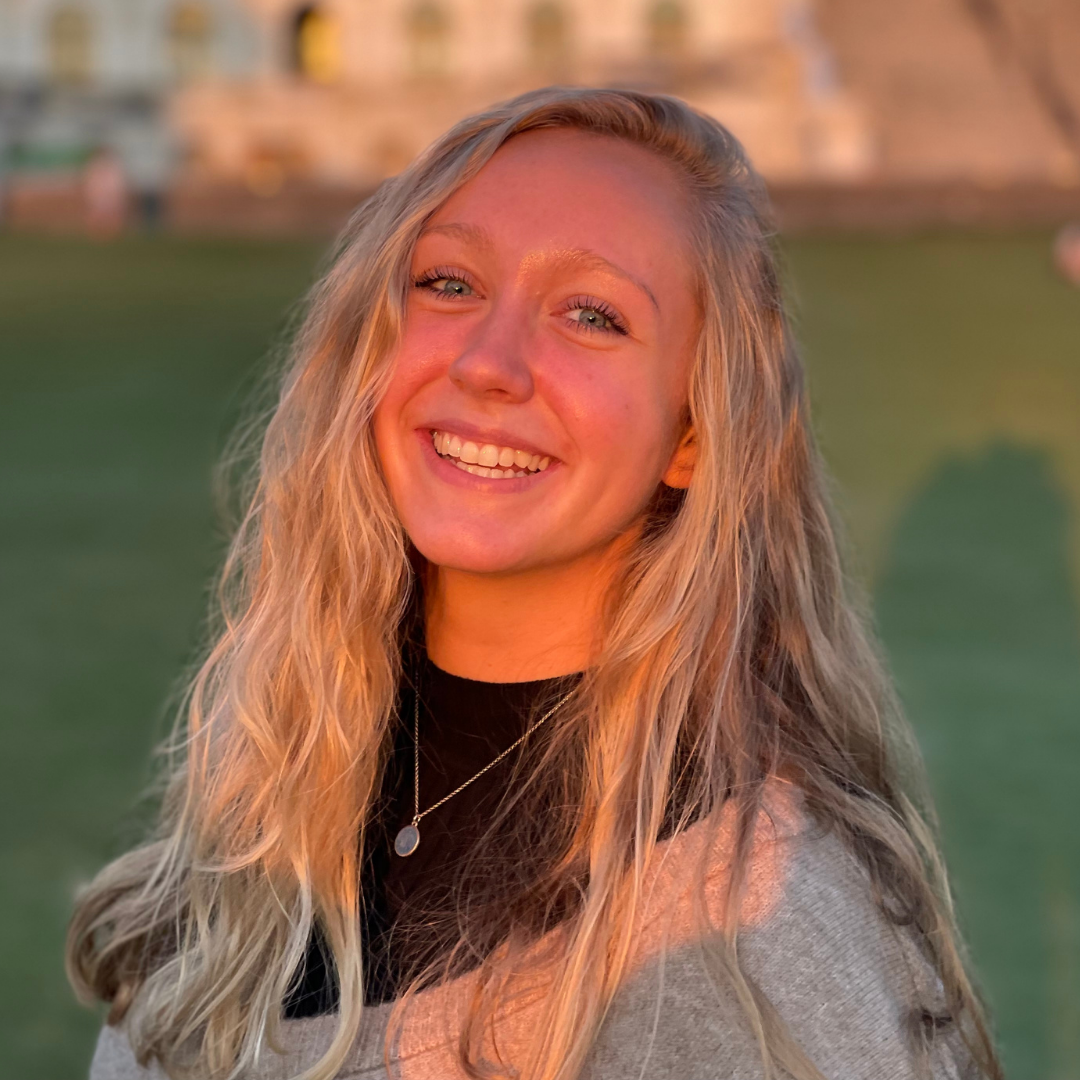 Ginger Matchett is a rising junior at American University majoring in International Studies, with a regional focus of Europe and Eurasia and concentrations in Global and Comparative Governance as well as Peace, Global Security, and Conflict Resolution. Previously, she was She Saves A Nation's Global Relations and Communications Intern and worked as a Marketing and Social Media Intern at the Czech Embassy in DC. She also serves as non-profit Ngoma Kenya's Youth Advisory Committee President. Ginger recently conducted research on "The Evolution of Period Poverty in Kenya: From Stigma to Civil Society Organization" that studied discourses surrounding menstruation in Kenya. Following her internship at the WFPG, Ginger will study abroad and intern in Brussels, Belgium with American University's EU In Action Program. In the future, she is interested in becoming a Foreign Service Officer or pursuing opportunities at other regional and international institutions.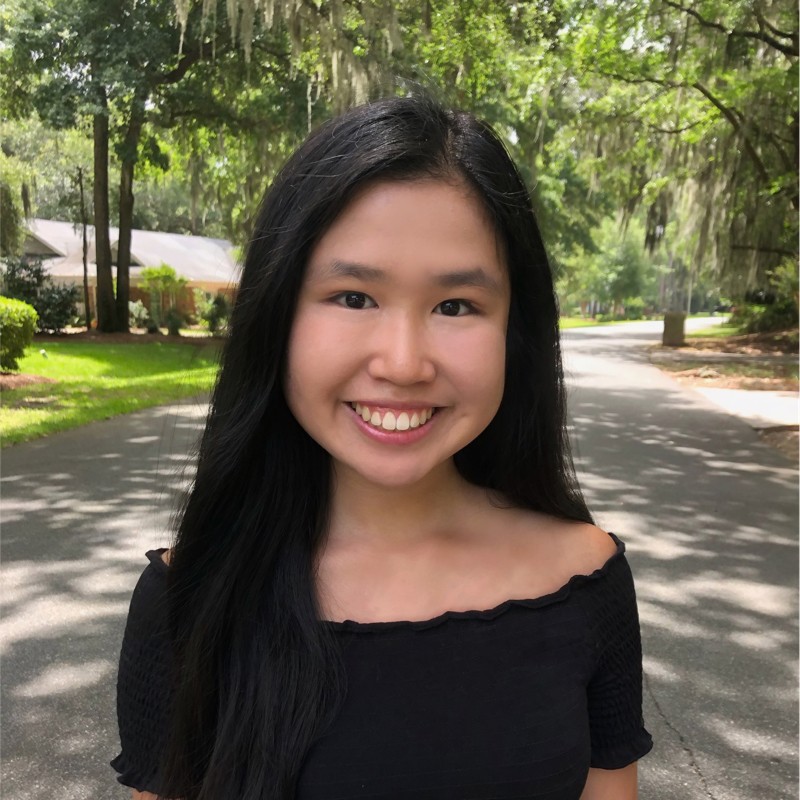 Tiana Ruden is a rising junior at Princeton University majoring in the School of Public and International Affairs with a policy focus in health and well-being. She is also pursuing certificates in American Studies and History and the Practice of Diplomacy. Drawing on domestic and international perspectives, Tiana is passionate about examining the role of the United States in transnational relationships and exploring the intersection of public policy with fields such as public health, human rights, and social justice. Previously, she has worked as a Casework Intern at the Tennessee Justice Center, a Research Associate at the Ida B. Wells JUST Data Lab, and a State Director for Vote100. Tiana is excited to engage with the team at the WFPG and contribute to the organization's mission of promoting female leadership in international affairs.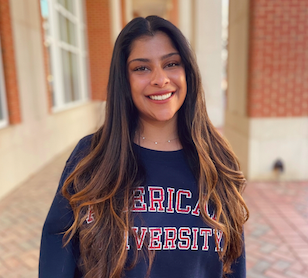 Pragneya Sharma is a first-year graduate student at American University, studying United States Foreign Policy and National Security. Prior to her internship at WFPG, she graduated from UNC Charlotte with a BA in International Studies and a BA in Religious Studies. Her academic work has focused on South Asia, India and Pakistan partition and relations. Her interests lie in terrorism and national security, as well as the processes of foreign policy decision-making. Following her internship Pragneya plans to complete her graduate degree and intern or work with an international organization.
Yushan Cao is a senior, International Studies major at the University of Michigan with a sociology and graphic design background. Before WFPG, she worked as an assisted data-coder at the UM Political Science Department to manage the Sexual Violence and Armed Conflict Dataset (SVAC). Her current research focuses on state governing marriage and divorce and its policy impact on marital violence. Yushan is interested in the democratic development of developing countries, specifically its association with gender equality. Long term, Yushan aims to build transnational coalitions that support women's rights in China, Japan, Korea, Thailand, and other East Asian countries.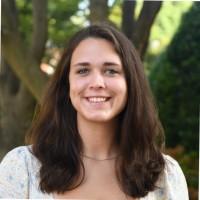 Emmie Karolyi is a Washington native and graduated from the College of Charleston with a B.A. in International Studies/Global Studies. While pursuing her degree, she focused on human rights abuse, specifically pertaining to migrant women in Europe. Prior to joining the WFPG as a Programs Intern, she worked in campaign politics, having worked for Bernie Sanders presidential campaign and volunteered for Biden/Harris 2020. She currently works part time as a Teaching Assistant at Holy Trinity School in Georgetown, DC.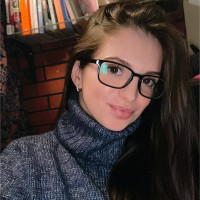 Monica Scotti is an undergraduate student graduating in May, 2022, studying International Relations and Affairs at The City College of New York, for which she was issued Stuart Bernstein Scholar. She is also an intern for EducationUSA, for which she promotes stronger bilateral relations and mentors young women from Turkmenistan. Her passion lies in researching the geopolitics of energy in the Caspian basin, and her goal is to become a US Foreign Service Officer pursuing the public diplomacy track.
 

Spring Interns Mia Harris, Katie Dames,
Cameron Allen, and Ihechi Ezuruonye

 

Fall Intern Isabella Paternostro (left)
at our Mexican Embassy Series Event
 

Summer Interns Ellie Sweezy, Paxton
Lambright, and Manaal Ali

 

WFPG interns at a Young Professional
Network Discussion
 

Interns Sydney Rowell, Alexandra Teisan, and
Samantha Newman

 

Intern Alexandra Teisan with Ambassador Kathleen
Doherty at WFPG's Annual DC Mentoring Fair
 

Interns Nikki Oestreicher, Kayla Bright,
Margaret Chappell, and Michaela Downey

 

Margaret Chappell, Kayla Bright, and Michaela
Downey speak with a guest prior to a discussion
 

Summer interns Kirsten Walters and
Catie Hutchison

 

Catie Hutchison at Promoting Diversity in Diplomacy
event co-sponsored by USCET
 

Spring interns Telesha Mahadeo,
Tayler Scott, and Karla Infante

 

Interns Karuna Nandkumar and Karla Infante
with volunteer Jacqueline Paramesvari
 

World Bank CEO Kristalina Georgieva with
Jacqueline Stein, Ana Cicenia and Megan Bright

 

WFPG Volunteers at the Annual
Celebration of Women Diplomats
 

WFPG Interns Rabiya Imran, Suge Zhang,
Ana Cicenia, Valentina Fernandez, and Megan Bright

 

Ambassador Dina Kawar of Jordan with Megan Bright,
Ana Cicenia, Suge Zhang, and Rabiya Imran
 

Interns Elizabeth Tchagalidze, Kiera Johnsen,
Christine Bangum, Claire Chun, & Jess Jordano

 

Fall Interns with Natasha Stott Despoja,
Australia's Ambassador for Women and Girls
 

Ambassador Kirsti Kauppi of Finland with WFPG
Interns Anjelica Jarrett, Diana Kelley,
and Hannah Salem

 

WFPG Board Member Gebe Martinez with
WFPG Intern Stephanie Verganza
 

WFPG spring interns Rebecca Laden, Rudra
Kapila, Ellee Watson, and Emily Beaudoin

 

WFPG spring intern Amy Van Zanen
at the annual WFPG DC Mentoring Fair
 

WFPG fall interns with Ambassador Reka Szemerkenyi
of Hungary at a WFPG Embassy Series event

 

WFPG fall interns Blair Allan, Lauren Watson,
and Sirjana Shakya
 

WFPG summer interns Katherine Wang,
Samantha Stroman, Amy Sullivan, and Megan Nieto

 

WFPG interns with Ashley's War author
Gayle Tzemach Lemmon
 

WFPG spring interns Erin McGown, Sydney Perlotto
Katie Schaper, Catherine Antosh, and Ella Zauner

 

WFPG interns Ella Zauner and Katie Schaper
during WFPG's Annual Mentoring Fair in DC
 

WFPG fall interns Clara Fisher,
Katherine Hall, Erin McGown, and Liam O'Brien

 

WFPG Interns Erin McGown and Archana Vasa
during the NGO, Non-Profit & Government Career Fair
 

WFPG summer interns Samantha Sherman,
Shanna Cole, Katherine Kirk, and Jennifer Schrock

 

Ambassador Fritsche of Liechtenstein and
WFPG Board Chair Ann Stock with WFPG interns
 

WFPG interns Anne-Elisabeth Halbert,
Angela McKinney, and Sarah Langer

 

WFPG interns at the residence of the
Ambassador of the Philippines
 

WFPG interns with Ambassador
Manuel Sager of Switzerland

 

Author Elizabeth Becker signs books for
interns Kathrine Tillman and Charlotte Storch
 

WFPG interns Elaine Li, Meghan Wolfe, Alexandra
Eitel, Olivia Snider and Lauren Farello

 

Afghanistan MP Fawzia Koofi with WFPG interns
 

WFPG interns Rebecca Harris, Sara Pudimat
and Danielle Tatchio

 

Anne-Marie Slaughter with interns Carmen Nelsen,
Rebecca Harris, Liva Rugsveen, and Danielle Tatchio
 

WFPG Interns Lesley Harkins, Kim Quarantello,
Elizabeth Sklar, Arielle Spinner
and Vivian Lehecka Coyne

 

Under Secretary of the Treasury
for International Affairs Lael Brainard with
WFPG Interns and Volunteers
 

WFPG Interns Maryam Hassan, Michelle Sands,
Isabella Cazier, and Kelly Recker

 

UN Women Executive Director Michelle Bachelet
with WFPG Staff, Interns, and Volunteers
 

Ambassador Vieira of Brazil and Associate Director
Kimberly Kahnhauser with fall interns

 

Author Robin Wright with Ann Mangold,
Victoria Cwyk, and Mary DiAngelo
 

The Ambassador of Pakistan with Nida Vidutis,
Victoria Cwyk, Sarah Craig, and Faye Wang

 

Interns with Ambassador Siwela of Zambia
 

Interns with Elisabeth Bumiller of
The New York Times

 

From left, Aurora Nou, Mary Feitz,
Michelle Walton, and Julie Frasco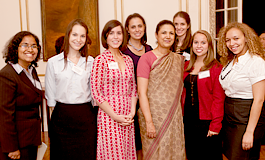 WFPG staff, interns, and volunteers with
Ambassador Meera Shankar of India
 

(From left) Erin Greene, Jill Berardini,
Maya Babla, Ashley Bazzarone, and Jenna Zhu

 

WFPG staff, interns and volunteers
with Judy Woodruff
 

(From left) Mariko Koyamatsu, Rebekah Choate,
Foreign Minister Dr. Aurelia Fricke of Lichtenstein

 

WFPG interns Mariko Koyamatsu and Shannon
Hosmer with former WFPG intern Helene
Genetos and WFPG President Patricia Ellis
| | | |
| --- | --- | --- |
| |   | |
| Kiera Bloore, Alyssa Teddy, and Amy Withmory |   | Caitlin Carroll and Taylor Henninger |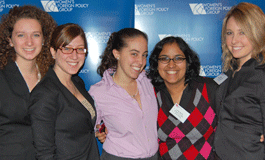 (From left) Caitlin Crotty, Paula Katrina Drago,
Kaitlyn Neuberger, Avni Mehta, and Katie Fricke
 

Susan Eisenhower with (from left) Ashley Evans,
Emily Rose, Katie Kerl, and Helah Robinson

 

Interns greeting Carly Fiorina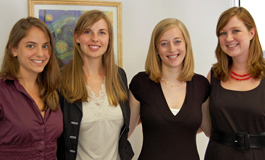 (From left) Andrea Gordon, Courtney Stuckwisch,
Molly Doran, and Maureen Lanigan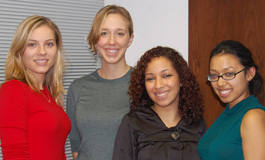 (From left) Lauren March, Namara Smith,
Laiqah Al-habsy, and Ainab Rahman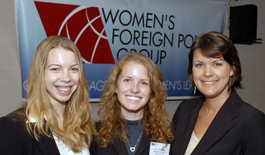 (From left) Rebecca Schevitz,
Sarah Trumble, and Emily Brown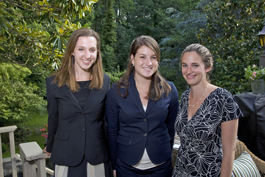 (From left) Mollie Braverman,
Becca Balis, and Carly Rush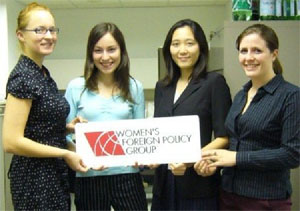 (From left) Kirsten Gilbert, Claire Gallagher,
Mari Inoue and Emma Miller.
(From left) Jane Park, Emma Miller,
Sarah Groninger and Christine Elech