Mentor Match Program Orientation
Wednesday, August 18, 2021
,
5:30 PM
-
7:00 PM EST
Category: Events
---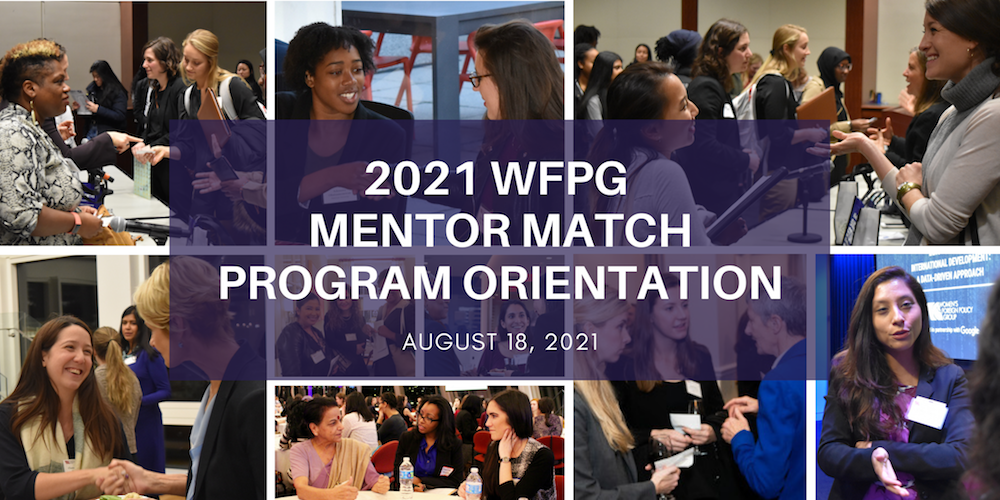 Make the most out of your mentorship experience!

WFPG will host a brief virtual orientation meeting for all participants of its 2021-2022 mentoring program. The program will include an overview of the program and tips to make the experience rewarding for both mentors and mentees. Learn more about WFPG Mentoring Programs


---
Mentor Match Orientation | August 18, 2021
Mentees: 5:30-6:30 PM ET
Mentors: 6:00-7:00 PM ET

Participants in the Mentor Match program will receive further details via email

---
The WFPG believes in supporting women at every stage of their careers. Providing the next generation of women leaders with the tools to succeed through mentorship is paramount to advancing women's voices and leadership in foreign affairs.
---