YP Network Roundtable: Paving the Way for Women Peacemakers
Thursday, January 20, 2022
,
6:00 PM
-
7:00 PM EDT
Category: Events
---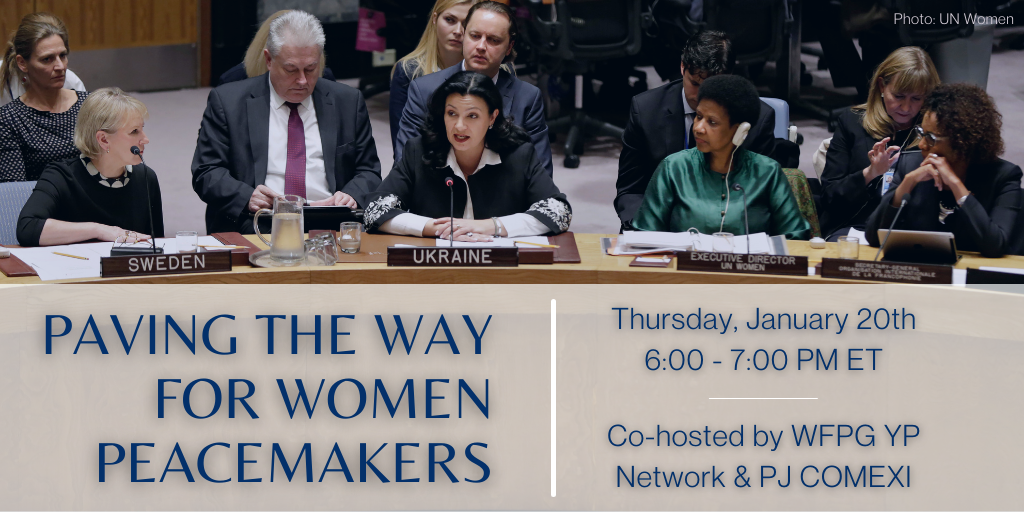 The WFPG Young Professionals Network and Mexican Council on Foreign Relations Young Professionals Program are thrilled to be joined by Ambassador Geraldine Byrne Nason, Permanent Representative of Ireland to the UN, and Ambassador Alicia Buenrostro Massieu, Deputy Permanent Representative of Mexico to the UN, for a conversation on the Security Council's Informal Expert Group on Women, Peace, and Security, co-chaired by Ireland and Mexico. The discussion will cover the role that women play in peace negotiations and how to engage with the Group. This event is organized by the WFPG's YP Network and PJ COMEXI, but all members are invited to participate.
Thursday, January 20th | 6:00 - 7:00pm ET
REGISTER

Registered participants will be sent a Zoom link.
This program is open to WFPG and COMEXI members. Not a member or still need to renew your membership? Join now


---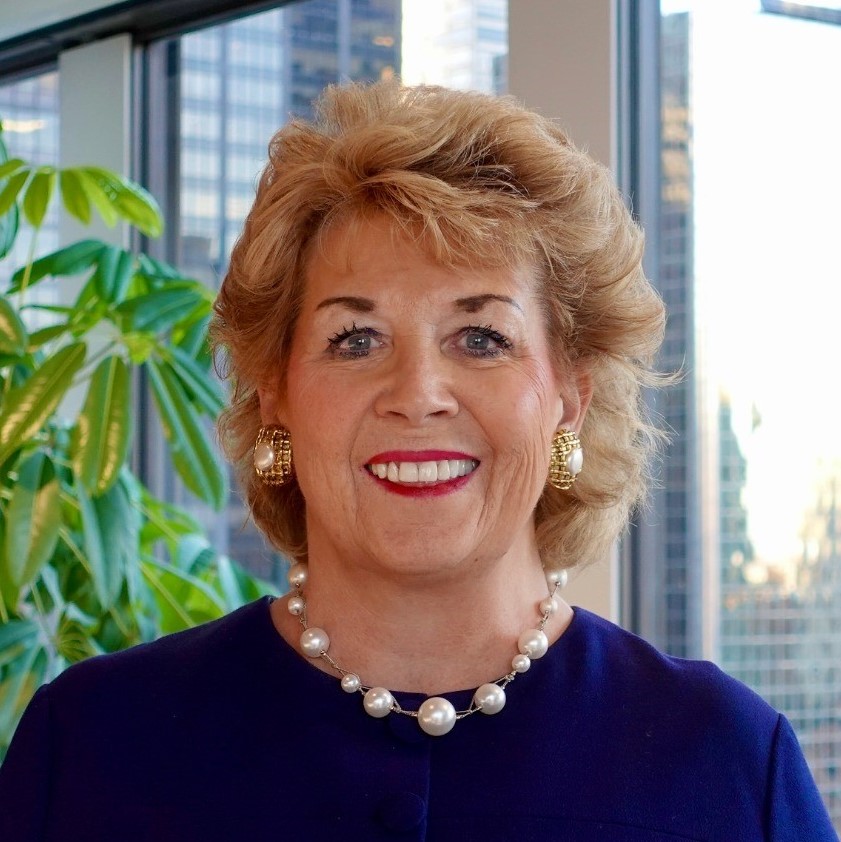 Ambassador Geraldine Byrne Nason is the Permanent Representative of Ireland to the United Nations in New York. She took up this position in August 2017 on completion of her term as Ambassador to France. Previously, she was Second Secretary General in the Department of the Taoiseach (Prime Minister), where she was the highest ranking female public servant in Ireland. She has also served as Ambassador and Ireland's Deputy Permanent Representative to the EU, and Director of the National Forum on Europe. Since her arrival in New York, Ambassador Byrne Nason led Ireland's successful campaign for a seat on the United Nations Security Council, and now leads the Security Council team at the Mission for the 2021-2022 term. She was Chair of the United Nations Commission on the Status of Women (CSW) for 2018 and 2019. She has also co-chaired high-level political negotiations on the hundredth anniversary of the birth of Nelson Mandela and on the 'Samoa pathway' for Small Island Developing States. A native of County Louth, in 2020 Ambassador Byrne Nason was awarded the Freedom of Drogheda, the town's highest honour. In 2014, she was elected a Member of the Royal Irish Academy, Ireland's highest academic honour. She holds an Honorary Doctorate of Law from Maynooth University as well as Master's and Bachelor's degrees in Literature from Saint Patrick's College in Maynooth (NUIM).


Ambassador Alicia Buenrostro Massieu has over 30 years' of experience in the Mexican Foreign Service, and has served as Deputy Permanent Representative to the UN since January 2021. Prior to this position, she served as Ambassador of Mexico to Austria, Slovakia and Slovenia, and Permanent Representative to the International Organizations based in Vienna. Throughout her career, Ambassador Buenrostro has also served as Consul General of Mexico in Hong Kong and Macau; Head of Chancery at the Embassy of Mexico to Spain; Press Counselor at the Embassy of Mexico to the United States; and First Secretary responsible for political and academic issues at the Embassy of Mexico to the United Kingdom. In the offices of the Ministry of Foreign Affairs, she has worked as Adviser to the Undersecretary of Foreign Affairs for multilateral issues (1991-1992); Deputy Director General for Africa and the Middle East; and Head of Department in the Directorate General for Europe. Ambassador Buenrostro is co-author of several publications and articles on foreign policy published in various Mexican and foreign print media, including the 2013 Oxford Handbook on Modern Diplomacy. She is a member of the Mexican Council on International Affairs (COMEXI), the Board of the International Women's Forum, and co-founder of the Bright Hong Kong platform.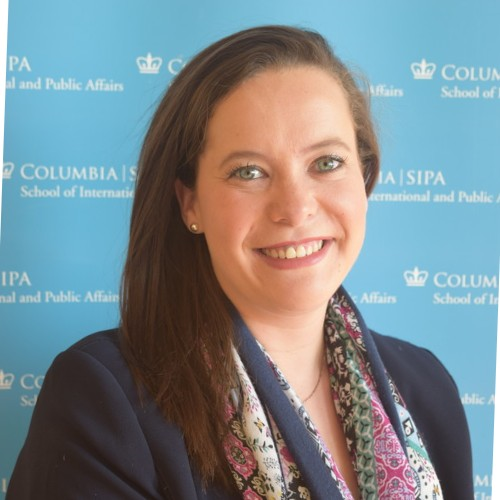 Born and raised in Mexico, Aline Guzik (moderator) recently received her MPA from Columbia University SIPA, specializing in Social Policy and Gender. Her studies focused on the interdependency between the urban and social disciplines by analyzing global policies primarily focused on boosting collective well-being. Her passion for international affairs led her to the Permanent Mission of Mexico to the United Nations, where she supports the Children in Armed Conflict, Colombia, and Haiti files within the Security Council. She also assists with matters of cybercrime, and humanitarian situations. Before moving to New York, Aline worked as a public servant at two chief social protection and public housing agencies in Mexico (IMSS and INFONAVIT). She's also a Youth Associate of the Mexican Council of Foreign Relations. She holds a BA in International Relations from Universidad Iberoamericana in Mexico City.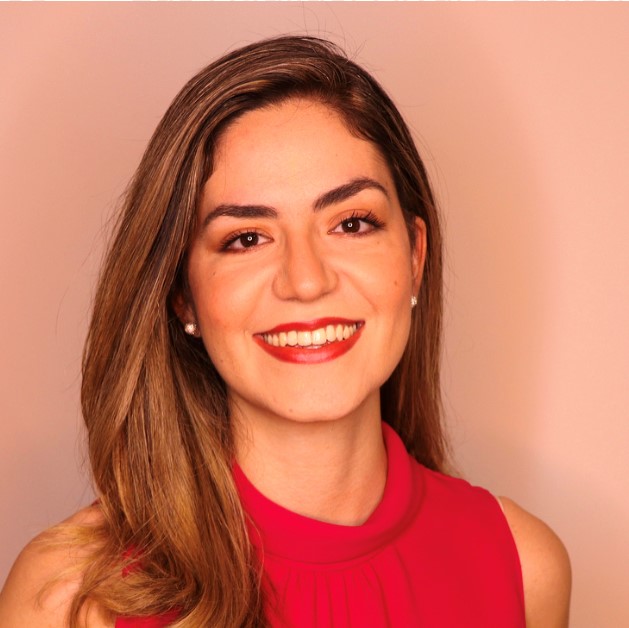 Raquel López-Portillo Maltos (moderator) has a multidisciplinary academic and professional background, having developed across the private sector, NGOs, and public entities. On 2020, she was elected as member of Mexico City's Congress Women's Parliament, a citizen-led project where she presented two law initiatives to address gender violence. Additionally, she collaborated on UN Women's HeForShe campaign as part of the Youth for Gender Equality Network, where she implemented a scholarship program for indigenous women. She is a member of the Mexican Council on Foreign Relations' Youth Program (COMEXI), where she co-authored "Beijing +25: Generations for Gender Equality" policy paper. Raquel earned a BA degree in Human Rights and Peace Management from Claustro de Sor Juana University and holds studies in political analysis, democracy and elections from the Center for Research and Teaching in Economics (CIDE). She is currently pursuing a Master's degree in Government and Public Policy at Universidad Panamericana. Her written work has been published in media sites like Foreign Affairs Latin America, El Heraldo de Mexico, and El Universal newspapers.
---