BUILD YOUR CAREER

Virtual Global Affairs Career Forum
February 24, 2021
WFPG hosted its second virtual Global Affairs Career Forum on February 24, 2021, connecting mid- and senior-level international affairs professionals with over 200 students and recent graduates just beginning their foreign policy careers to discuss the breadth of career paths available in the field of international affairs and share practical career advice. Mentees spoke to mentors in small, interactive breakout sessions on topics such as the steps young professionals should take to advance their careers, what mentors wish they would have known when they first began their careers, and how to discover a career path that provides both professional and personal fulfillment. The program kicked off with brief remarks by WFPG Board Member Theresa Loar. Thank you to all our mentors for sharing their expertise, and thank you to all mentees for attending!
Advocacy and Communications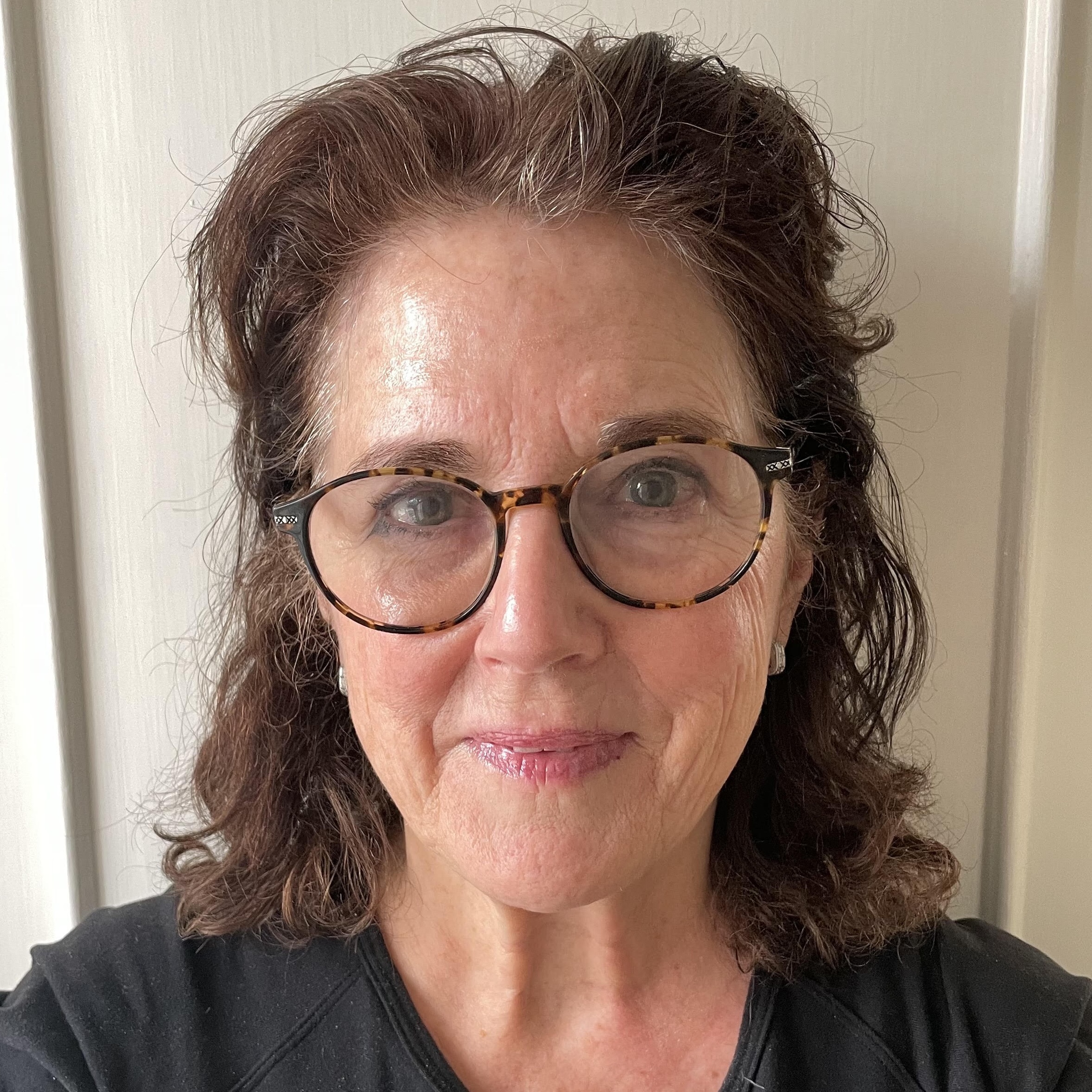 Donna Constantinople, KMA Communications
Ms. Constantinople is a founding partner of KMA Communications -strategic and management counsel to over 100 national and international corporations, industry associations, and non-profit organizations. The firm's work included executive recruitment, counsel/training for senior management, internal/external communications audits, special events, media and public relations. She is a graduate in political science/economics from Northwestern University and has served on the boards of the Women's Foreign Policy Group, DNC's Women's Leadership Forum, Women's Campaign Fund, and the National Trust for Historic Preservation/Decatur House.


Adrienne Ross, Global Affairs Consultant and Communications Expert
Ms. Ross, a prominent international global affairs consultant and communications expert, offers a thorough understanding of US and Latin American politics and business, gained through two decades of focused policy, strategy, and extensive crisis and breaking news work. She has served as the US Department of State Deputy Assistant Secretary for Strategic Communications (2018-2020); the US Department of State Bureau of Western Hemisphere Affairs Senior Advisor (2020); the United States Agency for International Development (USAID) Bureau for Latin American and Caribbean Affairs (LAC) Senior Advisor (2021); and a broadcast journalist and consultant (2003-2017).


Melinda Wuellner, Pew Charitable Trust
Ms. Wuellner is a Project Director at The Pew Charitable Trust, where she focuses on digital communications. Previously, she served as Deputy Director of the Council on Foreign Relations. During her twenty years in Washington, Ms. Wuellner has also worked for the State Department, Foreign Policy magazine, Congresswoman Linda Sanchez, the American Academy of Diplomacy, and WorldPublicOpinion.org. She holds a Master's degree in Global Politics from LSE, a Bachelor's degree in Political Science from the University of Wisconsin-Madison, a Certificate in Digital Marketing from NYU, and a Graduate Certificate in International Relations from the Universidad de Chile. In 2013, she was included in the Diplomatic Courier and Young Professionals in Foreign Policy list of the "Top 99 Foreign Policy Leaders under 33" and was formerly a CFR Term Member. @melbindc

Global Security, Defense, & Intelligence


Janet Breslin-Smith, Crosswinds International Consulting
Dr. Breslin-Smith, president of Crosswinds International Consulting, draws on her 30-year career in public service, including leadership roles in the Senate, the National War College, and in Saudi Arabia, where she focused on higher education and outreach to women in the Middle East. Dr. Breslin-Smith was a Professor of National Security Strategy at the National War College in Washington, DC, was the first woman to Chair the Department of National Security Strategy, and currently serves on the Alumni Board as a college historian. Prior to her academic career, she was Legislative Director for Senator Patrick J. Leahy and Deputy Staff Director of the Senate Agriculture Committee. While Saudi Arabia from 2009 through 2013, with her husband, Ambassador James Smith, Dr. Breslin-Smith she developed extensive contacts with Saudi women leaders and consulted with women members newly appointed to the Shoura Council. Dr. Breslin-Smith earned her PhD from UCLA.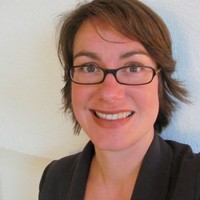 Anne Knight, Office of the Under Secretary of Defense for Policy
Ms. Knight is the Director of Human Capital in the Office of the Under Secretary of Defense for Policy (OSD Policy). Within OSD Policy, she has served as Special Assistant to the Under Secretary, Colombia Country Director, and co-chair of the Action Officer Council, among other positions. Ms. Knight also worked in strategic communication at US Africa Command in Stuttgart, Germany. She began her career as a Presidential Management Fellow in the Bureau of Democracy, Human Rights and Labor at the State Department. From 1999 to 2002, she served as a Peace Corps Volunteer in Burkina Faso. Ms. Knight is the recipient of the Secretary of Defense Medal for Meritorious Civilian Service, among other awards. She holds an MA from Johns Hopkins SAIS.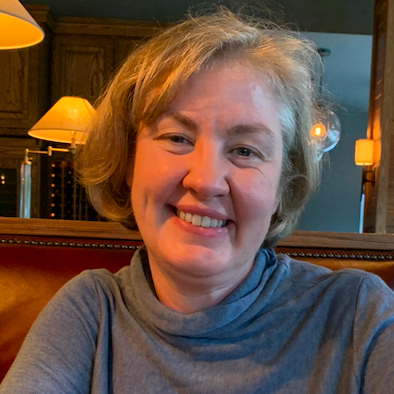 Suzanne McGuire, Department of Defense
Ms. McGuire is the F-35 liaison to the Office of the Secretary of Defense for Acquisition and Sustainment where she is the lead negotiator for the Joint Strike Fighter (F-35) international cooperative agreements. Previously, she served as the Deputy Division Chief in the Central, South and Southeast Asia Division in the Joint Chiefs of Staff and a policy advisor to General Paul Selva, Vice Chairman of the Joint Chiefs of Staff. Ms. McGuire has held previous positions with the US Southern Command, US Senator Mark Pryor's office, Defense Threat Reduction Agency, National Nuclear Security Administration/Department of Energy, and the Nuclear Regulatory Commission. Prior to her federal service, she worked as a contractor with the Air Force and the World Bank. She received her BA from Marquette University in Milwaukee, WI and her Master of International Studies from the University of Sydney in Australia.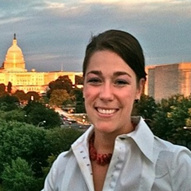 Maggie McNamara Cooper, Senate Armed Services Committee
Ms. McNamara Cooper is a Professional Staff Member for the Senate Armed Services Committee (SASC) where her portfolio includes budget and policy issues related to Afghanistan, Pakistan, and Central Asia, US Africa Command, counterterrorism, information operations, peacekeeping, and overseas humanitarian, disaster, and civic aid. Prior to joining the SASC staff in August 2010, Ms. McNamara Cooper worked as a Special Assistant to the Chief of Staff in the Office of Senator Carl Levin. She received a bachelor's degree from Michigan State University and a master's degree in national security studies from the Naval War College.


Human Rights


Pamela Fierst-Walsh, Department of State
Ms. Fierst-Walsh works for the US Department of State as a Senior Advisor on conflict & critical minerals, where she leads U.S. policy on responsible minerals sourcing. She is the U.S. representative to the Kimberley Process and works closely with the gemstone, precious metals, and jewelry industries on threat finance and other concerns in these supply chains. Pamela works closely with public and private sector partners on the intersection of national security and minerals far-reaching impact. She has extensive foreign policy experience pertaining to democracy and governance, security and counterterrorism, and humanitarian assistance. She formerly served as Senior Advisor on Atrocity Prevention and as a Foreign Policy Fellow for Senator Edward J. Markey. In 2020, Pamela was named to the Top 100 CSR Influencers by Assent Compliance. She is a graduate of the National War College and the Indiana University Maurer School of Law.


Mariya Parodi, Amnesty International USA
Ms. Parodi, a senior press officer at Amnesty International, has over a decade of experience working for NGOs, IGOs, nonprofits, UN agencies, and local government. During her career, Ms. Parodi has worked in human rights communication for UNICEF, the International Rescue Committee, PEN America, StoryCorps, and the OECD. While pursuing her masters in Budapest, she worked with the Hungarian Civil Liberties Union conducting research on hate speech response on online platforms. Ms. Parodi holds two BAs from CUNY Hunter College and MAs in Human Rights from Central European University in Hungary and in Human Rights and Humanitarian Action from Sciences Po – the Paris School of International Affairs. She is fluent in English, French, and Russian.
International Development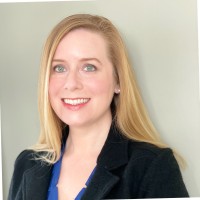 JC Finley, Creative Associates International
Ms. Finley is a strategic initiatives manager and proposal writer for Creative Associates International, an international development firm based in DC, where she has held various roles, including in programs--managing four US and foreign-funded Syrian assistance projects totaling $121 million--and communications. Before joining Creative, she was a freelance journalist for United Press International (UPI) in Lebanon and the US, focused on active conflicts, extremist groups, and governmental efforts to intervene. She previously worked for the CIA as a clandestine officer in the Directorate of Operations, and served at US Missions in Austria, Iraq, and Tunisia. She holds a BA in Government from Smith College and a MA in Conflict Resolution from Georgetown, where she is a summer lecturer. Ms. Finley is a passionate advocate for young women interested in international relations and serves as a mentor for several organizations, including Girl Security.
Jessica Ernst, USAID Office of Inspector General

Ms. Ernst is an expert in international public-private partnerships, with significant experience in Africa and Southeast Asia, and a published author on careers in international development. As the Principal Africa Analyst for Overseas Contingency Operations at the USAID Office of Inspector General, Ms. Ernst works with colleagues in the State Department and DoD to jointly capture, analyze, and report on OCOs, including briefings and quarterly reports to Congress. Previously, Ms. Ernst worked with USAID, the Millennium Challenge Corporation, nonprofits, and foundations to co-design, manage, and fund public-private partnerships to increase social impact in Africa and Southeast Asia. One project she led informed a $130 million initiative by the Rockefeller Foundation.Ms. Ernst independently published the book "So You Want to Save the World: A Guide to Pursuing a Career in International Development," which is available on Amazon.
Nadezhda Mouzykina, National Democratic Institute
Ms. Mouzykina is the Deputy Regional Director for Central and Eastern Europe at the National Democratic Institute, where she supports in-country and regional programming focused on parliamentary strengthening; political party and civil society development; election administration; and inclusion. Specifically, her work has focused on the civic and political participation of marginalized groups. Previously, Ms. Mouzykina managed international exchange and technical assistance programs at the National Conference of State Legislatures, where she facilitated study tours for legislators and legislative staff, coordinated programming for international visitors, and managed a legislative education and practice program for young political leaders. From 2008 until 2009, she worked as a Development and Project Advisor at PH International in Moscow, as part of the Alfa Fellowship Program. A native of St. Petersburg, Russia, Ms. Mouzykina holds an MA in International Affairs from GWU and a BA from Johns Hopkins.
Kaylin Nickol, Nickol Global Solutions LLC
Ms. Nickol, President and CEO of Nickol Global Solutions LLC, is an international development leader with 20+ years of experience supporting US foreign policy initiatives. She specializes in democracy and governance programming with a particular focus on accountable governance and participatory approaches for inclusive, locally led development. For US government-funded projects, she has led or supported transparency, accountability, and good governance programming; civil society capacity-building programs; civic tech programming; rapid-response mechanisms; research and analysis; SOP development; change management initiatives; and strategic planning and implementation. Ms. Nickol was previously the Vice President for Operations at Dexis Consulting Group, served as a USAID institutional contractor, and consulted for PAHO and the Grameen Foundation. She holds a MA from George Washington and a BA from Austin College.


Peacebuilding and Democracy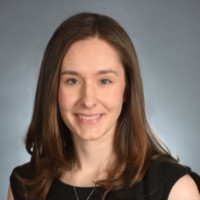 Simone Peloquin, impl. project
Ms. Peloquin is a Program Manager at impl. project, a NGO specializing in data collection and targeted programing in non-permissive and conflict-affected environments. During her time at impl. project, she has worked in Benghazi, Libya, Azerbaijan and Chicago on behalf of public and private sector clients. Ms. Peloquin has also worked at the National Democratic Institute for International Affairs (NDI), supporting United States government democracy programming in Nigeria. At NDI, she worked on electoral strengthening and launched an election observation mission for Nigeria's 2015 presidential elections. Prior to her time at NDI, Simone interned on Capitol Hill for US Representative Jerrold Nadler (D-NY) and US Senator Christopher Coons (D-DE). Ms. Peloquin holds a MA in Politics from New York University, and a dual BA in Political Science and Journalism from the University of St. Thomas.


Nicole Rowsell, National Democratic Institute
Ms. Rowsell currently serves as Special Assistant to the President at the National Democratic Institute, where she coordinates strategic initiatives, including research related to the intersection of technology and democracy, anti-corruption and countering climate change. Ms. Rowsell previously served as Country Director in Tunisia and Lebanon, and Senior Advisor contributing to the Institute's efforts throughout the Middle East and North Africa. She has designed and provided leadership on programs to enhance political parties' responsiveness to citizens, strengthen citizen oversight of political processes, and create openings for women, young people and other minorities to influence decision-making. Before joining the Institute, Ms. Rowsell held senior positions with Partners for Democratic Change and World Learning, contributing to community organizing and advocacy efforts throughout the Middle East and Central Asia. She holds a bachelor's degree in international relations and a master's degree in conflict analysis and resolution.


Nancy Walker, Nancy's Wonderful Women
Dr. Walker is a political organizer with the J Walkers Action Group and a mentor with Nancy's Wonderful Women. She has served in government, taught at several universities, and consulted for the UN and NGOs. She served as DoD's Director of the Office of African Affairs and inaugural Director of the Africa Center for Strategic Studies. Before DoD, she worked on German and NATO issues at USIA. In 2007, Dr. Walker moved to Turkey, where she was a Visiting Scholar at Ankara and Bilkent Universities. She was the founding Director at the Atlantic Council's Africa Center and was an election observer in the DRC. She holds an AB from Harvard and Radcliffe and a DPhil from Oxford. She speaks fluent German and French, and conversational Spanish and Turkish. She completed MIT's Seminar XXI, was a Bosch Fellow, and was awarded Senegal's Order of the Lion.
State Department and Diplomacy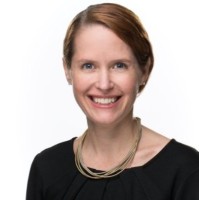 Mary-Gardner Copolla, Department of Defense
Ms. Coppola has a dual background as a diplomat and a senior military advisor, which provides her with the relationships and analytical insight required to guide senior leaders in government and business. As Special Advisor to the Commandant of the US Marine Corps, she has developed and implemented an executive level strategic engagement strategy to help shape policy and political dialogue on modernization of the Marine Corps. Previously she served the Marine Corps in Hawaii as a Foreign Policy Advisor to the Commander focused on the Indo-Pacific. Before joining the Marine Corps, Ms. Coppola was a US Foreign Service Officer serving in Singapore, China, Thailand, and Ecuador, as well as headquarters-based postings as Southeast Asia Country Director and UN Policy Officer. She started her career as a policy analyst at Open Society Foundations. She holds a BA and MA from GW's Elliott School of International Affairs.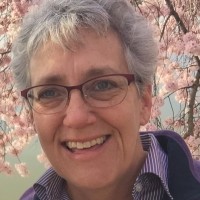 Marti Estell, Department of State, Retired
Ms. Estell recently completed a 30-year career in the US Foreign Service, rising to the ranks of the Senior Foreign Service. Overseas she served as the Public Affairs Officer in San Salvador and Quito; Cultural Affairs Officer in Madrid and the Embassy Spokesperson in Tegucigalpa. She began her diplomatic career in Malaysia and Indonesia. Ms. Estell's domestic assignments included as Senior Advisor to the US Diplomacy Center and the Office of Policy, Planning, and Resources, Division Chief for Recruitment, and the Director of the Office of English Language Programs. Throughout her career, she led teams responsible for creating and carrying out public diplomacy programs in support of foreign policy objectives, such as media events, cultural programming and exchange programs. Ms. Estell holds a BA from Stephens College in MO and a MA in Western European Politics from the University of Essex, UK.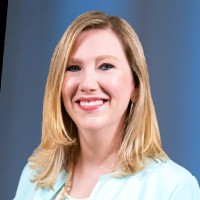 Düden Freeman, Department of State
Ms. Freeman has been a career member of the US Foreign Service since 2012. Before she assumed her duties as a Supervisory Passport Specialist at the Atlanta Passport Agency in June 2020, she served as an Economic Officer in Kuala Lumpur, Malaysia, as a Vice Consul in Madrid, Spain, and as an Economic Officer in Bamako Mali. Before joining the Department of State, Ms. Freeman taught international business at Georgia State University, worked at think tanks, trade associations, and represented the United States on a bilateral business council. Ms. Freeman received her undergraduate degree Magna Cum Laude from Cornell University. She also studied abroad in Paris at the Sciences-Po, and has a Master of Public Administration degree from Syracuse University's Maxwell School of Citizenship and Public Affairs. She is fluent in English, French and Turkish, and proficient in Spanish.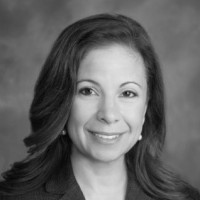 Dana Linnet, The Summit Group DC, LLC
For over 25 years, Ms. Linnet has been a successful leader in the diplomatic, national security policy and business communities through dedicated public service and in private sector leadership positions. Ms. Linnet currently serves as President and CEO of The Summit Group DC, LLC, guiding the Aerospace, Defense, Financial, and Professional Services sectors by working collaboratively with US government partners. She advises the US investor community on national and international trends that shape and impact global markets, and provides access to "clean cleared" US capital investment and expertise to those doing business with the government. Ms. Linnet is a steadfast champion of her colleagues, and practices inclusive and ethical leadership demonstrated by action and accountability. She speaks native fluent Danish and English, along with several other languages at various levels of competence (Estonian, Italian, French, Spanish, Swedish, German) and conducts speaking engagements around the world.



Emma Marwood, Department of State
Ms. Marwood joined the State Department's Foreign Service in 2010 as a Public Diplomacy-coned officer and has served in Sao Paulo, Brazil; Mexico City; and Washington, DC. She is currently serving as the Public Affairs Officer at the US Consulate in Barcelona, where she is responsible for all cultural, educational, outreach, and media programs at the Consulate and coordinates social media and entrepreneurship and STEM programming for both the Consulate and the US Embassy in Madrid. She has a bachelor's degree from Georgetown University's School of Foreign Service.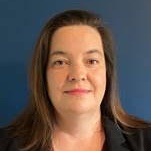 Angela Palazzolo, US Embassy in Peru
Ms. Palazzolo is the Deputy Political Counselor at Embassy Lima and a FSO since 2006. Immediately prior to her current position, she served as a Foreign Policy Advisor and Pearson fellow on the staff of Senator Edward Markey. Prior service includes: Director in the Office of the US Trade Representative; Trade Officer in Warsaw; Negotiator at US Mission to the UN; Economic Advisor; Border Affairs Officer; and early tours in Mexico and Poland. She is an alumna of FSI's Economic course, and was a research fellow at the Advanced Cyber Security Center. Prior to the Foreign Service, she was a security training consultant for USIS and a consultant for American Management Systems (now CGI). She is a graduate of Virginia Tech and Old Dominion, and speaks Spanish and Polish. She is married to Gene Morris and they have two children.
UN and International Organizations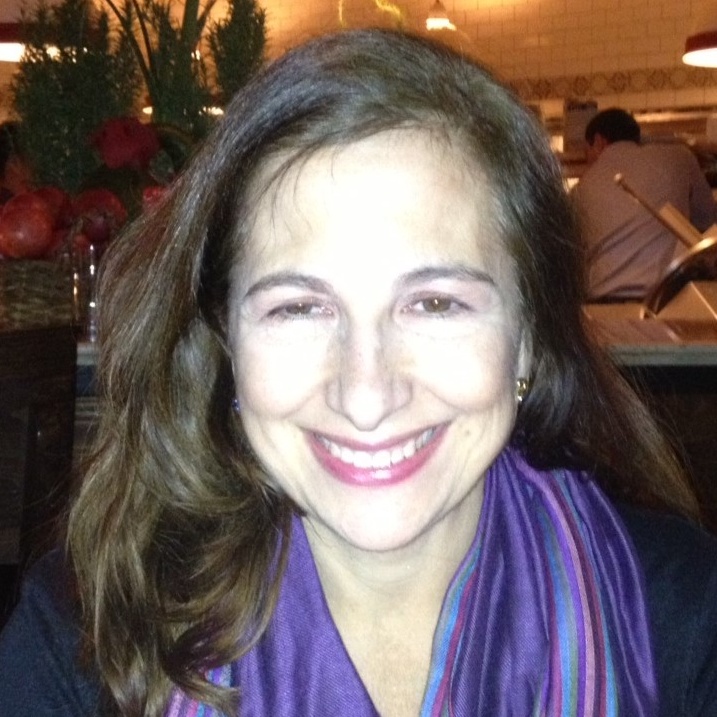 Adria De Landri, 

United Nations Security Council Counter-Terrorism Committee Executive Directorate
Ms. De Landri serves as a Legal Officer at the UN Security Council Counter-Terrorism Committee Executive Directorate, which is responsible for assessing Member States' implementation of Security Council counter-terrorism resolutions. In this capacity she organizes visits to Member States and presents findings to the Counter-Terrorism Committee. Previously, she was a trial attorney at the International Criminal Tribunal for the former Yugoslavia where she was a member of the trial team responsible for Prosecutor v. Ante Gotovina, et al., which was a prosecution of war crimes and crimes against humanity. Prior to joining the ICTY, she worked in private legal practice and served as an Assistant US Attorney in New York, where she worked on hundreds of cases in various areas of federal law enforcement, including narcotics, organized crime, money laundering, tax and other financial crimes. In private practice, she litigated cases involving securities fraud and intellectual property.


Sarah Jackson-Han, United Nations Development Programme
Ms. Jackson-Han rejoined the United Nations Development Programme in Washington in 2016 as Senior Adviser for Communications, Partnerships, and Policy, where she provides analysis and guidance to UNDP headquarters and regional/thematic teams on events, policies, and trends with implications for UNDP's partnership with the US and other donors. She has more than 20 years' experience in print, broadcast, online, and social media; strategic communications; partnerships; risk and reputation management; and speech- and op-ed-writing. A native Washingtonian, she served most recently as Senior Communications Officer in the Gender Cross-Cutting Solution Area at the World Bank Group from 2013-2016, after working with UNDP from 2010-2013. Her regional expertise is in Asia and she holds honors degrees from Dartmouth College and Cambridge University (UK).



Stefania Piffanelli, United Nations Information Center
Dr. Piffanelli, deputy director of the United Nations Information Center (UNIC) in Washington, has over 20 years of experience with the UN, academia and the private sector. Before joining UNIC, she managed the work of the UN Peacebuilding Commission and the Peacebuilding Fund in Sierra Leone both out of NY and Freetown. Previously, she served as the special assistant to the UN Deputy Secretary-General and in the Executive Office of the Secretary-General. She also held a number of positions in the UN Department of Economic and Social Affairs in development and gender equality, worked as a consultant for the UNDP Bureau for Eastern Europe and Central Asia, and for UNDP Lebanon. Prior to her work with international organizations, she worked as a junior fund manager in Italy. She holds a PhD in Economics from NYU and a graduate degree in Economics from the University of Bologna, Italy.
Clarice Wilson, United Nations Development Programme
Ms. Wilson, a Sierra Leonean who grew up in Kenya, is a Strategic Planning Advisor in the Executive Office of the United Nations Development Programme (UNDP). Previously, she served as Head of the Policy Unit at UN Environment in Nairobi, Kenya. She has also worked in the private sector, and as a consultant for Water & Sanitation for the Urban Poor (WSUP), Indian Ocean Commission, Global Environment Facility, and for the World Bank. Her academic background is in environmental science and management and she holds degrees from the University of Leeds and UC Santa Barbara. She is passionate about health and fitness and making it a part of her work life balance.