---
Thank you to our speakers!
Becca Balis is supporting social inclusion and sustainability at the World Bank focusing on gender based violence prevention across Bank investments. She previously consulted for UNICEF to develop a UN-wide human rights and security policy for the Syria response. Before returning to the US for law school, Becca gained extensive field experience working for the International Rescue Committee in West Africa, the Caribbean, and Northern Syria, Save the Children International in Myanmar, and UNICEF in the Philippines. As a Georgetown Law fellow, she litigated and supported asylum seekers at HIAS. She received her JD from Georgetown Law, where she was a Public Interest Scholar, and holds a BA in International Relations and History from the University of Pennsylvania.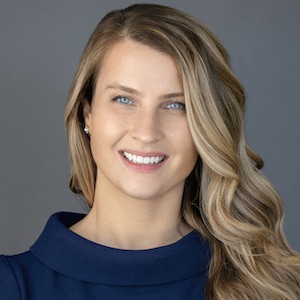 Lauren Bedula is a Managing Director at Beacon Global Strategies, a strategic advisory firm specializing in international policy, defense, cyber, intelligence, and homeland security. She currently serves as the Chair of the Business Executives for National Security (BENS) Technology and Innovation Council, and a Visiting Fellow at the National Security Institute at George Mason University's Antonin Scalia Law School. Prior to joining Beacon, Lauren served as the Director of Emerging Threats Policy at BENS and previously worked for a Member of Parliament in the House of Commons of the United Kingdom. She also previously worked as a Research Associate for the National Council on Crime and Delinquency and served on the Board of Directors for the Young Professionals in Foreign Policy. She graduated from the American University, with a double major in Public Communication and Interdisciplinary Studies CLEG: Communications, Legal Institutions, Economics, and Government.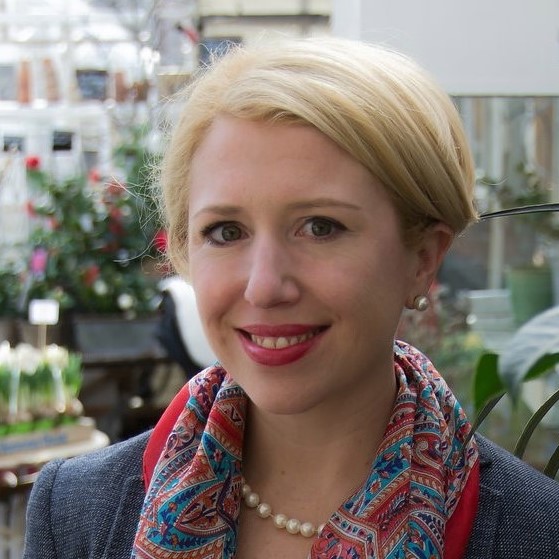 Anne Coleman-Honn has worked as an FSO since 2002. Prior to her role as Deputy Director in the Office of Central European Affairs, she served as the head of the Political-Economic Section at the US Embassy in Chisinau, Moldova, as Political Unit Chief at Embassy Stockholm, and in the Office of European Union and Regional Affairs. Previous assignments include Montreal, Panama City, and Manila. She graduated Phi Beta Kappa from the College of William and Mary and has a Master's degree from the College of Europe in Belgium, where she attended as a Fulbright scholar. She has been recognized with a Mathilda Sinclair language award, co-founded the Balancing Act organization focused on work-life balance and innovation at the State Department, and is the 2020 recipient of the Swanee Hunt Award for Advancing Women's Role in Policy Formation. She and her husband, who is also an FSO, have three children.
Sue Saarnio is a career FSO with more than 30 years of experience foreign policy experience in the US State Department. She most recently served as the US Consul General in Tijuana, Mexico. She served as Principal Deputy Assistant Secretary in the Bureau of Energy Resources and Senior Advisor in the Bureau of Oceans, International Environmental and Scientific Affairs. Prior to that, she served as the Deputy Assistant Secretary of State for Mexico, Canada, and Regional Economic Policy in the Bureau of Western Hemisphere Affairs. She has served in the State Department's Economic, Energy and Business Affairs Bureau as Deputy Special Representative for Commercial and Business Affairs and Director for Multilateral Trade Affairs. She was the US Special Advisor for Conflict Diamonds. She also has served at US Embassies in Ottawa, Panama, and at the US Consulate General in Jerusalem. Prior to her government service, she worked as a journalist in Montana and Minnesota. She is a graduate of Macalester College in St. Paul, Minnesota, and attended the American University in Cairo, Egypt. She has two children.
Shaz Akram (Moderator) is the executive director of the Women's Foreign Policy Group, a non-profit organization which promotes women's leadership and amplifies their voices in international affairs through substantive global issues programming and mentoring to support the next generation of women leaders. Shaz comes to WFPG from the Fulbright Association where she served as Deputy Director. She is recognized as a leader in international education and academic exchanges with expertise in US higher education, alumni, and international affairs. She is an accomplished and experienced program developer with expertise in member and advisory board development, financial planning, contract negotiation and fundraising. Prior to joining the Fulbright Association, Shaz served as an Assistant Director at the international office and the Diversity Center at Mississippi State University, where her name had become synonymous with the word "international." Shaz also served as faculty and student adviser for the Fulbright Program at Mississippi State University. She has extensive knowledge of J, F and H1-B visa regulations, academic exchanges, and study abroad programs, and served as an adviser to international students. Shaz also chairs NAFSA's Embassy Dialogue Committee Member Interest Group, which facilitates communication between embassy representatives in Washington, DC and the US higher education community.