BUILD YOUR CAREER

On August 10, 2020, Barrie Freeman of the United Nations Peacebuilding Support Office, Reta Jo Lewis of the German Marshall Fund, Wanida Lewis of Environment360, and Wenchi Yu of VIPKid joined Women In International Security President Chantal de Jonge Oudraat for a conversation on switching sectors and leveraging contacts. The panelists spoke about when it's time to move on from a job, how to expand your network in new sectors, and how to overcome transition challenges. This conversation was the fourth webinar in our
Professional Development Series
co-hosted by Women In International Security. Members can watch a recording on our
Member Career Resources Platform
. 
---
Advice from our Panelists
What should you keep in mind throughout your career?
Let change be your friend! Be adventurous and take risks

Not everyone's career path is linear and that is okay

If you have a passion, follow it. Share your interests and passions with others—they may know of opportunities that could advance your career

Know yourself—take the time to figure out what you really want
When is it time to move on?
Make sure you're still being challenged! If you feel like you've learned everything you possibly can from your job, it might be time to move on to something new

When boredom strikes, move on—you should be excited to go to work every day

If you are not being treated fairly or equitably, leave—there are plenty of people who will see you for what you are worth!
Where should you begin?
Start by being open-minded. You never know what opportunities will arise, so don't be afraid to be adventurous and take risks!

Think about what your overall goal is and keep that in mind when pursuing new opportunities

Education is important—if you are looking to switch sectors, going back to school could help make a smoother transition

Highlight your competency in the skills that are important across all sectors, like critical thinking, communication, and problem solving

Make sure your application fits the sector that you are applying to, not the sector you're coming from

Network!
How can you expand and leverage your contacts?
Start with your network and see if any of your contacts can connect you to someone in the field that you are looking to transition to

Explore relevant professional associations and networks, as well as your alumni network

Set up some informational interviews! Reach out to current employees and learn more about their day-to-day experiences. Just reading a job description will not give you the same insight

If you do go back to school, your professors and peers can be great resources
How can you overcome transition challenges?
Imposter syndrome is common when switching sectors, so remember your worth

Bring your past experience to your new position—you were hired because you bring something new to the table. Use that to your advantage!

Different sectors will have different work environments, so be ready to be flexible and adapt

Success in organizations of different sizes often requires different tactics: make sure to advocate for yourself in larger, more bureaucratic organizations and employ your communication skills in smaller, mission-driven organizations
---
Thank you to our speakers!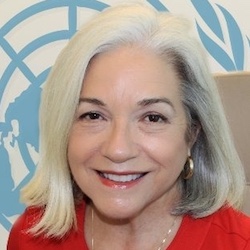 Barrie Freeman is the deputy and political director of the United Nations Peacebuilding Support Office. Prior to her appointment in 2018, she served as the Chief of Staff for the Multidimensional Integrated Stabilization Mission in the Central African Republic (MINUSCA), and before that as the Mission's Political Affairs Director. Before joining the UN, she managed democracy and governance programs at NDI, first in Central and West Africa and then later in North Africa in the wake of the Arab Spring. Freeman spent 15 years with the State Department, working in Tunisia, Morocco, Lesotho, and Nigeria. In Washington, she served in the Office of the Inspector General and in the Office of African Analysis as the chief political analyst for Nigeria and other West African countries. While at the State Department, she earned the Department's Meritorious and Superior Honor Awards, as well as a Distinguished Analyst Award.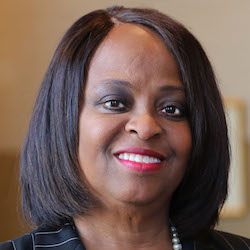 Reta Jo Lewis is a Senior Fellow and Director of Congressional Affairs at The German Marshall Fund. She joined GMF in 2015, as a Senior Resident Fellow with the Transatlantic Leadership Initiative Program. During the Obama Administration, she served as the State Department's first Special Representative for Global Intergovernmental Affairs, where she focused on building peer-to-peer relationships between the Department, state and local officials, and their foreign counterpart, and was awarded the Secretary's Distinguished Service Award for her work. Previously, she was the Director of Business Outreach for the Obama-Biden Presidential Transition Team. Earlier in her career, she served as the Vice President and Counselor to the President at the US Chamber of Commerce, Shareholder at Greenberg Traurig, Of Counsel at Edwards Wildman Palmer LLP, and as a Special Assistant to President Bill Clinton. In 2014, Lewis ran for mayor of DC. She began her career as a Presidential Management Fellow.


Wanida Lewis has directed programs and strategic partnerships for Environment360 in Accra, Ghana. Previously, she was a senior economic evaluation program analyst at the Department of State's Office of Global Women's Issues. Lewis completed a fellowship as an AAAS Science and Technology Policy Fellow working in the Bureau of Economic and Business Affairs. During her fellowship, she founded Young, Gifted, & Brown, LLC, a pipeline program supporting young Ghanaian women and entrepreneurs in STEM. Lewis was named by New America as one of the thirty-five "Black American National Security in 2018, and Foreign Policy Next Generation Leaders" and is a 2019 Young Professionals in Foreign Policy "Gender Issues in Foreign Policy Fellow."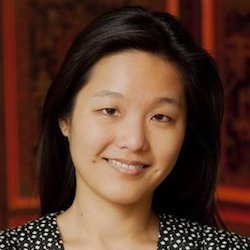 Wenchi Yu is the Head of Global Public Policy at VIPKid, an education technology platform company. In this role, she launched the social impact initiative and VIPTeach.org, a non-profit seed funded and incubated by VIPKid to promote equitable access to education through technology. She is a Nonresident Research Fellow at Harvard Kennedy School's Ash Center for Democratic Governance and Innovation, and a life member of Council on Foreign Relations. Prior to VIPKid, Yu was the Head of Corporate Engagement for Goldman Sachs in Asia, where she led strategic philanthropy for stakeholder engagement and social impact in Asia. Before joining the private sector, she was a senior advisor on global women's issues at the Department of State, and conducted research on rule of law and civil society development for the Congressional-Executive Commission on China. She began her career working for various nonprofit organizations on women's rights, human trafficking, and immigrant issues.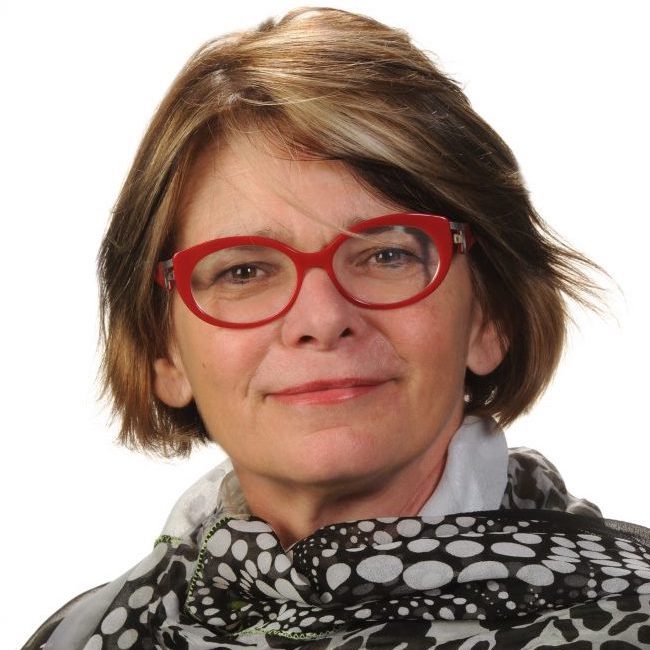 Chantal de Jonge Oudraat has served as President of Women In International Security (WIIS) since February 2013. Prior to joining WIIS, she was the founding and executive director of the Stockholm International Peace Research Institute (SIPRI) North America. Her previous positions include senior advisor to the US Institute of Peace Center for Gender and Peacebuilding; associate vice president and director of the USIP Jennings Randolph Fellowship Program; adjunct associate professor at Georgetown's Walsh School of Foreign Service; and senior fellow at the Center for Transatlantic Relations at Johns Hopkins SAIS. Her areas of specialization include women, peace and security, international organizations, arms control and disarmament, and peacekeeping. She did her undergraduate studies at the University of Amsterdam and received her PhD in Political Science from the University of Paris II (Panthéon).