BUILD YOUR CAREER

On July 16, 2020, Jennifer Hawkins of USAID, Erin McGown of the Department of Justice, Lindsay Rodman formerly of Department of Defense, and Sharon Swabb formerly of the White House Presidential Personnel Office, joined WFPG Executive Director Kim Kahnhauser Freeman for a conversation on navigating applications and landing a job in Federal Service. The panelists spoke about the different pathways to public service and gave tips on applying through USAJobs. This conversation was the third webinar in our
Professional Development Series
co-hosted by Women In International Security. Members can watch a recording on our
Member Career Resources Platform
. 
This program was held in partnership with the Robertson Foundation for Government. 
---
Advice from our Panelists
What types of jobs are there in Federal Service?
Foreign Service
In addition to the State Department, several other agencies have foreign services including the Department of Commerce, the Department of Agriculture, and USAID

Each agency has its own specific application process
Civil Service
To enter the civil service you can apply directly through USAJobs, participate in the Pathways Internship program, or enter through a fellowship program like the Presidential Management Fellowship
Political Appointments
Political appointment positions are limited to the term of the administration

The hiring process is conducted by the Office of Presidential Personnel (OPP) in the White House, does not go through USAJobs, and is regarded as more "straightforward" than hiring for the civil service

Many appointees, especially at the junior-level, worked or volunteered for the campaign, so if this is a path you are considering, think about getting involved before the election
Navigating USAJobs.gov: What makes for a strong application?
Be judicious, thoughtful, and strategic in your application

Tailor each application and make sure that you meet all of the qualifications

Use key phrases from the job description to help pass the initial screening by bots

Use the Federal Resume Builder to help avoid errors and ensure that you include all relevant information

A federal resume is longer than a private sector resume, and is typically 3-5 pages

Make a master resume with everything you've done. You can pull from your master resume and create tailored resumes for each job

Save flourishes and creative formatting for your private sector resume
Pathways and building your network
Be fluid, flexible, and patient in your job search!

Try to think creatively about the different paths you are willing to take like internships, fellowships and contracting jobs

Students and alumni can contact their college career office for information on fellowships or other guidance

Join alumni networks or professional associations to make connections and ask for advice or informational interviews

Remember, there are lots of jobs and opportunities outside of Washington

When you apply for a fellowship, always tie your application back to the purpose of the fellowship

Once you get in, don't stop networking! Find your champions and the people who will speak for you and share opportunities with you as you navigate the federal service

To effectively network you want to build relationships--don't treat conversations as "transactional"
The hiring process
When a job is posted on USAJobs, the person hiring may have an internal candidate in mind, or they might receive applications from candidates with preferential status, like veterans. There's no way of knowing this from the outside, so if you're applying through USAJobs, don't get discouraged and keep applying!

The timeline for federal service hiring can be very long, but you will always hear back if you are no longer being considered, so don't assume the worst if you haven't heard anything

Once you have an offer, you can negotiate. Hiring managers have less flexibility than in the public sector, but you can try to negotiate a higher step within the grade level, just make sure to have clear justification
---
Thank you to our speakers!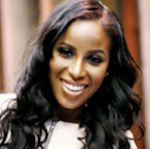 Jennifer Hawkins is a Senior Women, Peace, and Security Advisor in USAID's Bureau of Conflict, Prevention, and Stabilization (CPS). She joined USAID in 2014 as a Democracy Fellow. Prior to joining USAID, Jennifer served as a Gender and Policy Advisor at the State Department's Bureau of Conflict Stabilization Operations, where she led the implementation of the Bureau's Gender Policy and the National Plan on Women, Peace, and Security. In 2013, she served as the first US secondee to Justice Rapid Response, an intergovernmental organization in Geneva, where she worked to increase multilateral diplomacy on atrocity prevention and develop a global "rapid response" capacity within Rule of Law and Sexual Gender-Based Violence. During her five years at the State Department, she also served in the Bureau of West African Affairs as Desk Officer for Burkina Faso and Niger, and as the Special Assistant in the Bureau of African Affairs. Jennifer holds a BS from Syracuse and a MSW, with a concentration in children and policy, from Howard, and is currently a Doctoral candidate at the University of Southern California.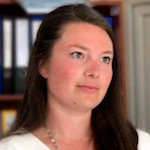 Erin McGown joined the Department of Justice in March as a Program Analyst on the Africa team in the Office of Overseas Prosecutorial Development, Assistance, and Training (OPDAT). Before joining DoJ, Erin served in the Peace Corps in the Republic of Georgia, where she advised a small NGO focused on local democracy development; authored, implemented, and closed out a Let Girls Learn grant for a Peace Corps-led camp for youth; and designed and implemented trainings related to gender equality. Erin also served as a Communications and Outreach Program Specialist at USAID, which she joined as an intern. She also interned at the Department of State's Office of UN Political Affairs, the German Marshall Fund and the Women's Foreign Policy Group. Prior to moving to DC, she worked for the City of Boise Mayor's Office and South Sound YMCA in Olympia, Washington. Erin holds a Masters in International Affairs at the George Washington University's Elliott School and a BA from the University of Idaho in International Studies and German.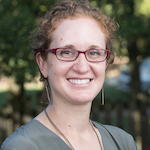 Lindsay Rodman is Executive Director of the Leadership Council for Women in National Security (LCWINS). She began her career as an associate at Arnold & Porter LLP. Lindsay then joined the Marine Corps and served as a judge advocate for eight years, including deployment to Afghanistan, serving as Deputy Legal Counsel to the Chairman of the Joint Chiefs of Staff, and as a White House Fellow at the National Security Council. After transitioning into the Reserves, Lindsay was a political appointee in the Pentagon, serving first as the Special Assistant to the Under Secretary of Defense for Personnel & Readiness and then as the Senior Advisor, International Humanitarian Policy in the Office of the Under Secretary of Defense for Policy. Prior to joining LCWINS, Lindsay was a Council on Foreign Relations International Affairs Fellow in Canada and worked at Iraq and Afghanistan Veterans of America. Lindsay remains an officer in the Marine Corps Reserve. She is a graduate of Harvard Law School, the Kennedy School, and Duke.


Sharon Swabb is a Career Coach at George Washington University's Elliott School, where she manages GW's mentorship program with USIP and the Elliott School's graduate-level, cross-cultural exchange program with the Japanese Ministry of Foreign Affairs. Prior to arriving at GW, Sharon served as an Associate Director in the White House Presidential Personnel Office, where she contributed to the recruitment, placement, and retention of political appointees at national security agencies. Previously, she was a Press Assistant in the Office of Public Affairs at the Department of Homeland Security. Before her work in the Federal Government, she was a research fellow at GovLoop, served as a program assistant for the DC semester programs of the University of Georgia and NYU, was a volunteer staff member for Young Professionals in Foreign Policy. Sharon is a member of the Robertson Foundation for Government. She holds a BA in International Affairs and Spanish from the University of Georgia and a Master's in Pacific International Affairs from UC San Diego.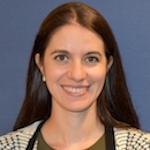 Kim Kahnhauser Freeman (moderator) is the executive director of the Women's Foreign Policy Group, a non-profit organization which promotes women's leadership and amplifies their voices in international affairs. Since joining the WFPG team in 2006, she has held roles of increasing responsibility supporting the organization's global issues programs, membership outreach, mentoring initiatives, and strategic development. Previously, Ms. Freeman was a Fulbright teaching fellow in Tirol, Austria, and researched public housing for the Center for Social Justice Research, Teaching and Service in DC. Ms. Freeman was a 2011 State Department Young Turkey/Young America Fellow, and holds a BS in International Politics from Georgetown and an Executive Certificate in Nonprofit Management from Georgetown's McCourt School of Public Policy.