Please join the Women's Foreign Policy Group for U.S. Foreign Policy Response to Global Democratic Backsliding– A Bipartisan Conversation. This event aims to foster a platform for open dialogue among political leaders, civil society representatives, and international stakeholders to identify root causes, share best practices, and collectively devise strategies to safeguard democratic institutions and principles abroad.
 In recent years, the world has witnessed an alarming trend of democratic backsliding, highlighting the fragility of democratic institutions. Across the Sahel region in Africa, the fall of democracies through military coups has raised concerns about the broader reversal of progress made toward democratic governance. Meanwhile, in East Asia, China's increasing authoritarianism and crackdown on dissent have been emblematic of the global challenge to democratic values. With the turn away from democracy, many countries have begun looking towards China as an ally, threatening U.S. global leadership and national security. How can the United States support democratic institutions – in particular legislatures – across the globe? How do we address these threats to our economy and national security?
Join us on Wednesday, November 29th, from 6:00-8:30 PM ET for this exclusive opportunity. This event is open to WFPG members only. Space is limited. Register today to reserve your seat!
---
Interested in attending but not a member? No problem! We have a variety of different membership levels to fit your needs. As a WFPG member, not only are you invited to attend events like this, but you also receive complimentary admission to all other in-person and virtual professional development and mentoring programs, such as Career Pathways and Mentor Minutes. Additionally, you will gain access to exclusive member experiences and opportunities.
Membership types are available here.
Memberships are valid for one full year. 
---
 Date:
Wednesday, November 29th 2023
Time:
6:00 PM - 8:30 PM EST
Location:
Rayburn House Office Building
45 Independence Ave SW, 2168, Gold Room, Washington, DC 20515
---
---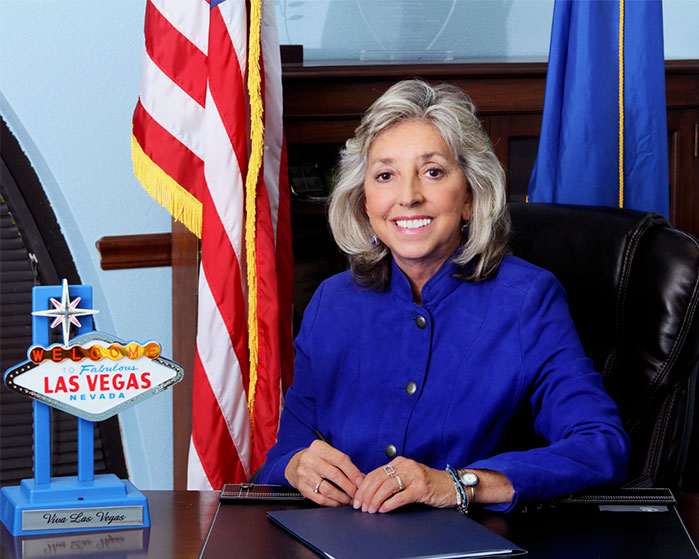 Dina Titus, Serving the First Congressional District of Nevada, Congresswoman Dina Titus has built a strong record of achievement as both an educator and a public servant. As a professor, Dr. Titus taught American and Nevada government classes from 1979 through June 2011 at the University of Nevada, Las Vegas where she has professor emeritus status. A noted non-fiction writer, she is internationally known for her expertise in the history and policies related to nuclear power, weaponry, and waste as well as for her knowledge of the popular lore of "Atomic Culture."In 1988, Dina was elected to represent the people of District Seven in the Nevada State Senate, serving as the Democratic Minority   Leader from 1993 to 2008. During her service in the Legislature, Dina was a champion for quality education and renewable energy development, and a strong advocate on behalf of Nevada's children, seniors, and persons with disabilities. Currently in her seventh term in the U.S. House of Representatives, Dina is the dean of Nevada's Congressional delegation. She is a proud member of the House Committees on Transportation and Infrastructure, Foreign Affairs, and Homeland Security. Dina serves as Ranking Member of a key Transportation and Infrastructure Subcommittee, where she works to help Nevada's communities better respond to natural disasters, address the devastating impacts of climate change, and fight for infrastructure projects that will benefit the most vulnerable.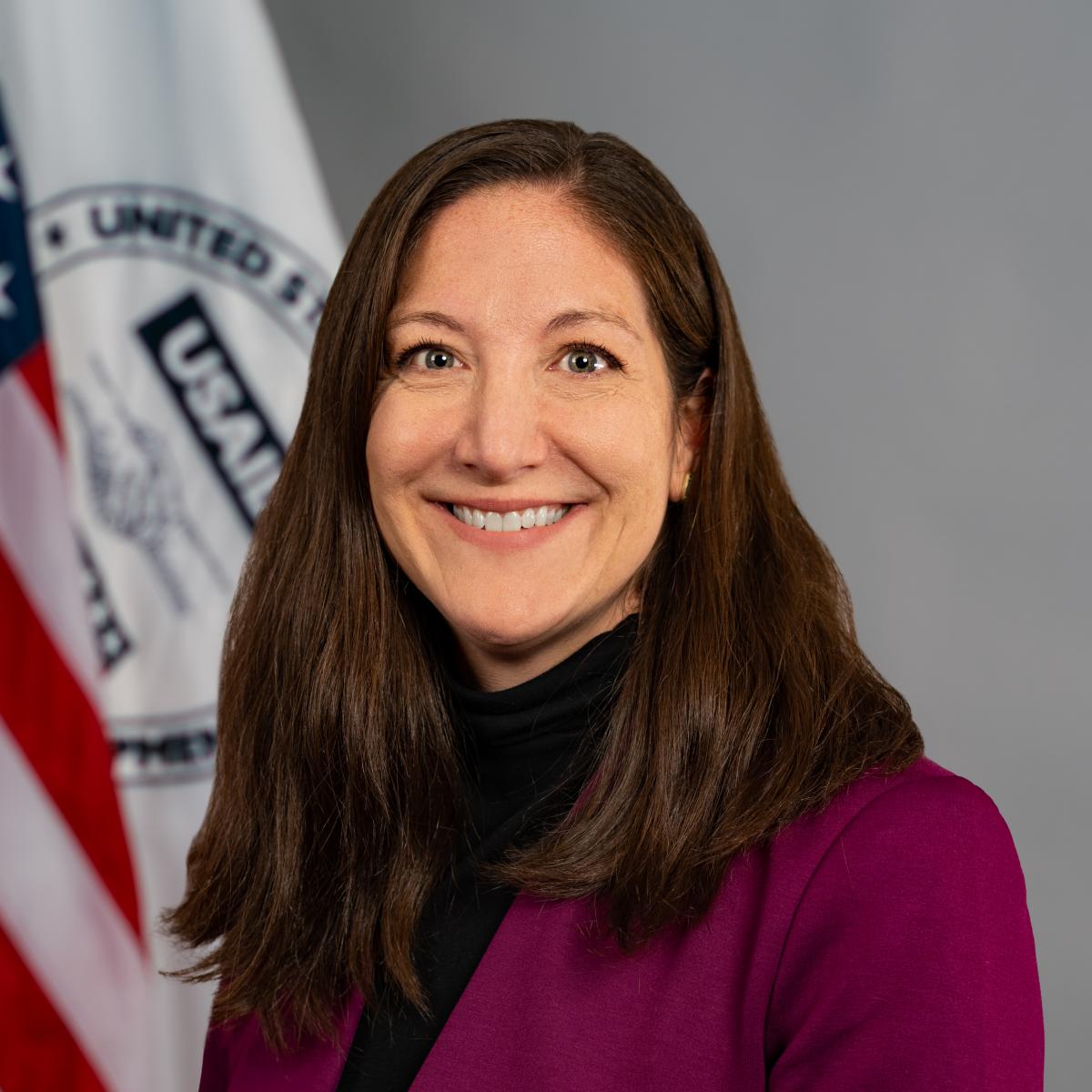 Shannon N. Green serves as the Assistant to the Administrator of the Bureau for Democracy, Human Rights, and Governance (DRG). In this role, she leads USAID's efforts to invigorate democracy, enhance human rights and justice, and bolster governance that advances the public   interest and delivers inclusive development. Previously, Ms. Green was the Senior Advisor to the Administrator and Executive Director of the Anti-Corruption Task Force where she led USAID's historic elevation of anti-corruption and aligned the Agency's policies, programming, and resources to counter corruption at a global scale. Before returning to public service in 2021, Ms. Green was the Senior Director of Programs at the Center for Civilians in Conflict (CIVIC) and Director and Senior Fellow of the Human Rights Initiative at the Center for Strategic and International Studies (CSIS), where her research focused on addressing threats to democratic institutions and norms, enhancing justice and accountability, and improving security forces' respect for human rights. From 2004 - 2015, Ms. Green held a number of positions in the U.S. Government, including as the Senior Director for Global Engagement on the National Security Council. In that role, she spearheaded efforts to deepen and broaden U.S. engagement with critical populations overseas, including the President's Stand with Civil Society Agenda and young leader initiatives around the world. Prior to that, Ms. Green served in the DRG Center, where she developed policies, strategies, and programs to advance political reform and human rights in the Middle East and North Africa.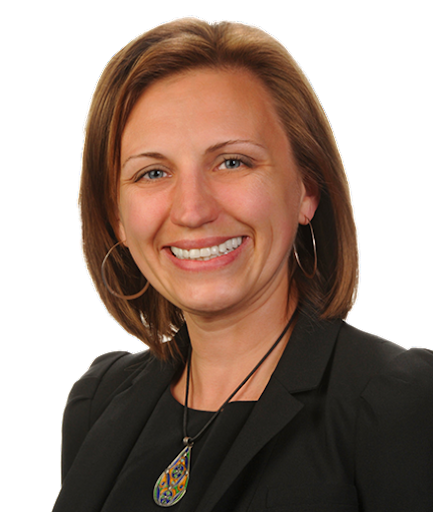 Susan Stigant is the director of Africa Programs at the U.S. Institute of Peace where she leads programming in East Africa and the Greater Horn, on the Red Sea Arena and with the African Union. Her thematic focus is on the design and implementation of inclusive constitutional reform and national dialogue processes.Prior to joining USIP, Stigant managed constitutional development, citizen engagement and election observation programs with the National Democratic Institute (NDI). From 2005-2011, she served as program director with NDI in Southern Sudan, where she supported the implementation of the Comprehensive Peace Agreement. She also worked with the Forum of Federations on comparative federalism and with the research unit of the Western Cape Provincial Parliament in South Africa.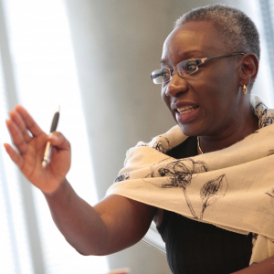 Sandra Pepera is an international development professional. Before joining NDI as its director for Gender, Women and Democracy in 2014, she spent thirteen years as a senior officer at the UK's Department for International Development (DFID), including leading programs in the Caribbean, Rwanda-Burundi and Sudan. Prior to joining DFID, Sandra spent time in British domestic politics; lecturing in political science and international relations at the University of Ghana; and as a political analyst in the Political Affairs Division at the Commonwealth Secretariat. She has a portfolio of skills and experience which include strategy development, political and risk analysis, diplomacy, general management and corporate governance. Much of Sandra's career has been spent working in or on transitional economies, focusing on the building of resilient and inclusive institutions. She led work on women and politics during the period of intense and unstable political transition in Ghana in the early 1990s. Sandra also participated in a program that supported the ANC Women's League during South Africa's transition from apartheid to majority democratic rule in 1993. Sandra is a member of the Cambridge Sustainability Leaders Network, the Royal Commonwealth Society, and the International Advisory Board of the Commonwealth Journal for International Affairs (the Round Table). She holds the Financial Times Diploma for Non-Executive Directors, and serves as a trustee for Glitch UK, which focuses on digital rights.  Sandra is also the Global Chair for the White Ribbon Alliance.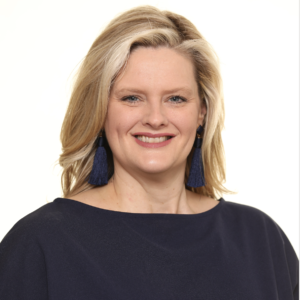 Michelle Bekkering currently serves as National Engagement Director for the U.S. Global Leadership Coalition. Prior to joining USGLC, Bekkering was nominated by the President and unanimously confirmed by the U.S. Senate as an Assistant Administrator of the U.S. Agency for International Development (USAID). A passionate advocate for women's empowerment and equality, Bekkering was a leading architect of the White House led Women's Global Development and Prosperity Initiative (W-GDP); a whole of U.S. Government initiative to economically empower 50 million women by 2025. Bekkering was awarded a Superior Accomplishment Award by USAID for her leadership. Prior to joining USAID, Bekkering served twelve years at the International Republican Institute. During her tenure at IRI, Bekkering provided leadership on democracy, rights and governance initiatives in Washington, D.C. and abroad, including serving as IRI's country director based in Indonesia. She also served on the Congressional Advisory Council of the U.S. House of Representative's House Democracy Partnership (HDP) program. Bekkering has served in numerous positions in the U.S. Government. In addition to her service at USAID, she served in the National Security Council under President George W. Bush and worked on Capitol Hill as an aide to Congressman Dana Rohrabacher (CA-46). A proud native of Iowa, Michelle graduated from Dordt College in Sioux Center, Iowa and was honored with its Distinguished Alumni Award in 2015. Michelle, her husband Mark and daughter Hadley currently reside in Washington, DC. 
---
The Women's Foreign Policy Group is a non-partisan organization committed to promoting women's leadership and voices in international affairs through in-depth global issues programming and mentoring. Not a WFPG member? Get engaged with our programming and events: