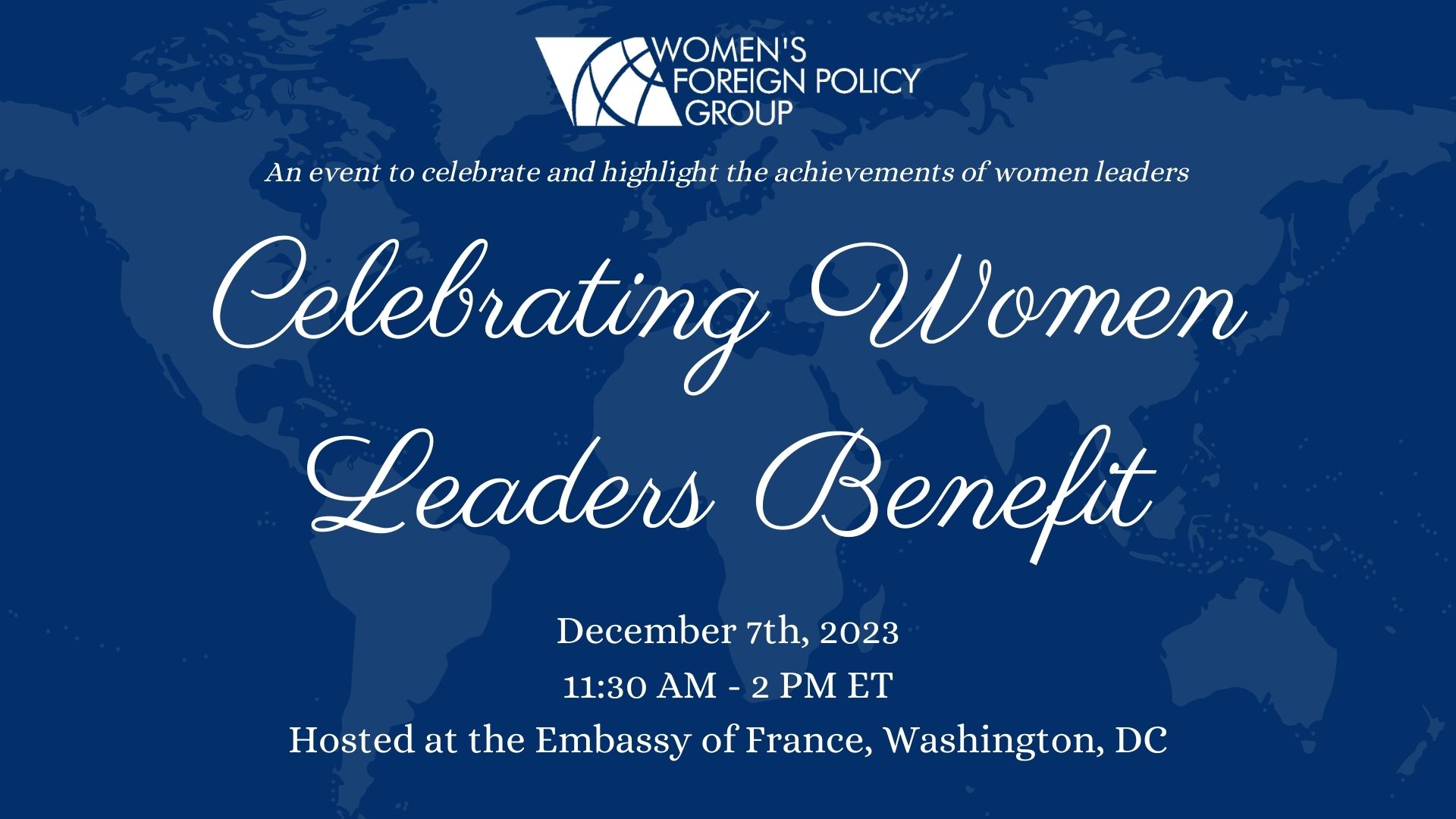 SOLD OUT! The Women's Foreign Policy Group's Celebrating Women Leaders Benefit returns on Thursday, December 7th, 2023, from 11:30 AM - 2:00 PM ET at the Embassy of France.
This event is held annually in Washington, DC, to highlight the achievements of some of the most prominent policymakers and thought leaders shaping the world today. The audience of 300 guests comes from various professional, diplomatic, and foreign policy backgrounds, among them leaders from government, think tanks, business, diplomacy, academia, as well as young professionals. Honorees are recognized for their extraordinary leadership in foreign affairs and national security, as well as their position as trailblazers and role models for aspiring women leaders.
Program Highlights:
- Awards Ceremony honoring the achievements of global women changemakers
- Fireside Chat featuring high-level foreign policy influencers
- Networking reception
- Seated luncheon
---
We are honored to announce that our fireside chat will feature US Ambassador-at-Large for Global Women's Issues Geeta Rao Gupta:
Ambassador Geeta Rao Gupta is the fourth Ambassador-at-Large for the Secretary's Office of Global Women's Issues at the U.S. Department of State and the first woman of color to hold the position. She previously served as Senior Fellow at the United Nations Foundation and Senior Advisor to Co-impact, a global collaborative philanthropy for systems change. While at the U.N. Foundation, she founded and served as Executive Director and later as Senior Advisor of the 3D Program for Girls and Women. Ambassador Rao Gupta has also chaired numerous boards including the Global Advisory Board of Women Lift Health, an initiative to promote women's leadership in global health and served as a member of WHO's Independent Oversight and Advisory Committee for Health Emergencies, the Board of UBS Optimus Foundation and the Advisory Board of Merck for Mothers. She also served as a Commissioner for the Lancet-SIGHT Commission on Health, Gender Equality and Peace. Previously, Ambassador Rao Gupta served as Deputy Executive Director, Programmes at UNICEF and prior to that as a Senior Fellow at the Bill and Melinda Gates Foundation. Earlier, Gupta served as President of the International Center for Research on Women (ICRW) for more than a decade. In the past, she also served on several boards, including the Global Partnership for Education; Gavi, the Vaccine Alliance; the Partnership for Maternal, Newborn and Child Health; and the MAC AIDS Fund. She is the recipient of numerous awards, including InterAction's Julia Taft Award for Outstanding Leadership, Harvard University's Anne Roe Award and Washington Business Journal's "Women Who Mean Business" Award. Ambassador Rao Gupta holds a Ph.D. in Psychology from Bangalore University and an M.Phil. and M.A. from the University of Delhi in India.
Confirmed awardees this year are as follows:
Courage on the Frontline: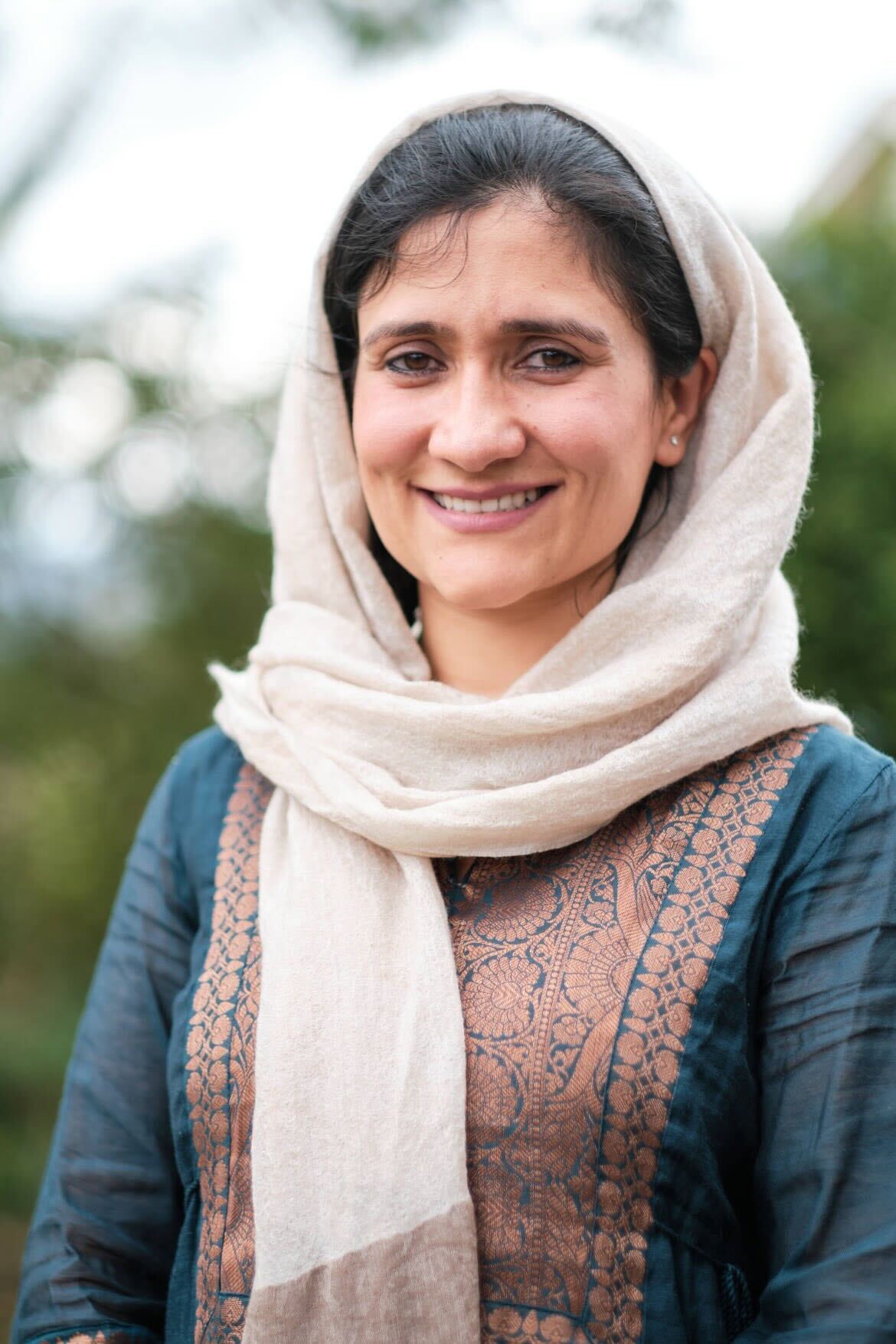 Shabana Basij-Rasikh is the President and Co-Founder of the School of Leadership, Afghanistan (SOLA).  SOLA is the first and only boarding school for Afghan girls, operating in Kabul from 2016 through the summer of 2021 and the Taliban's return to power. That August, Shabana led the evacuation of her entire school community from Afghanistan to Rwanda, where SOLA has reestablished its operations and its students have resumed their studies. Shabana is a magna cum laude graduate of Middlebury College and earned her Master in Public Policy from Oxford University; she also holds honorary doctorates from SOAS University of London and Cedar Crest College. In 2018, Shabana was awarded the Malalai Medal, one of Afghanistan's highest national honors, for her work in promoting girls' access to education. In 2019, she was named to the Forbes 30 Under 30 Asia list in the social entrepreneurship sector; in 2021, The Washington Post named her a contributor to their Global Opinions section. 
Thus far in 2023, Shabana has received the Rolex National Geographic Explorer of the Year award from the National Geographic Society and the Joaquín Ruiz-Giménez Prize from UNICEF Spain, and has been named an Inaugural Carnegie Distinguished Fellow at the newly-launched Institute of Global Politics at Columbia University in New York.
International Journalism: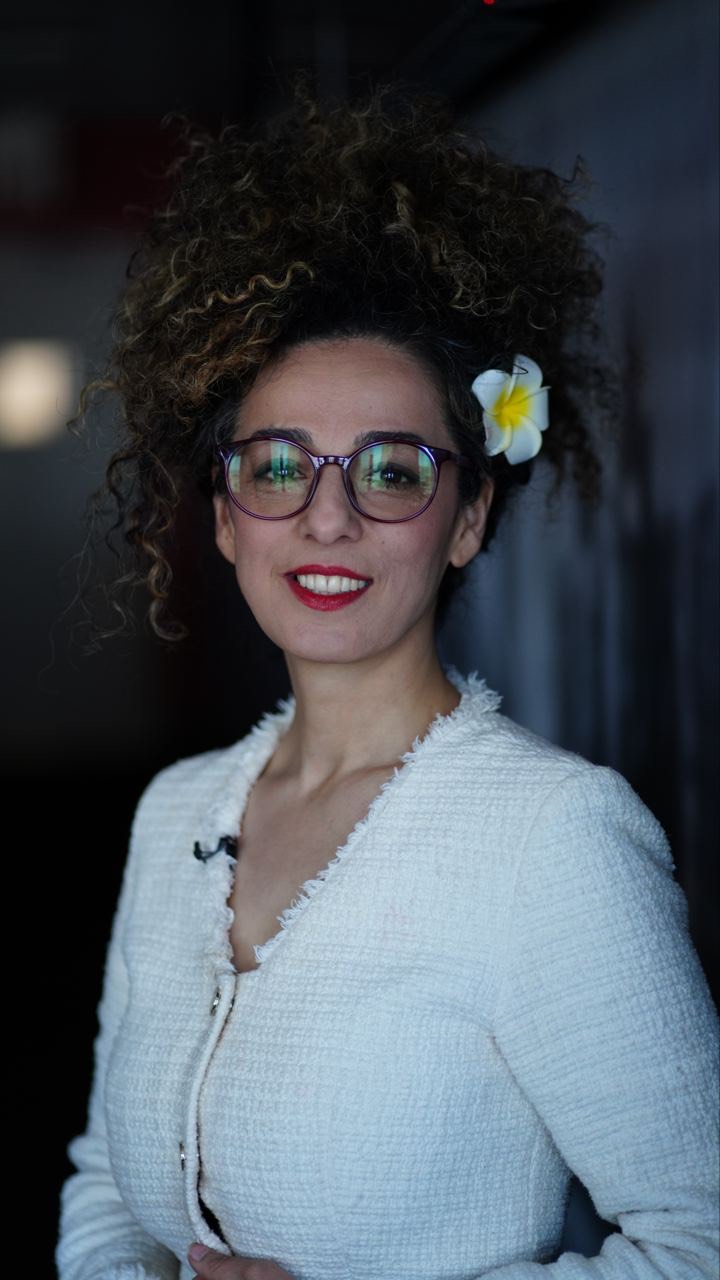 Masih Alinejad is an Iranian-American journalist, a women's rights campaigner, and the author of the best-selling memoir, The Wind in My Hair. In March 2023, Time named Alinejad as one of the women of the year. She is one of the most prominent and vocal figures challenging the Islamic Republic of Iran. The New York Times has described Masih as "The woman whose hair frightens Iran." In 2021, the United States Department of Justice indicted four Iranian Intelligence Ministry agents for attempting to kidnap Masih from her home in Brooklyn. In July 2022, a man with a loaded AK47 was arrested outside her home. In January 2023, two members of an East European crime syndicate were arrested and indicted in New York for plotting to kill Masih.
Masih was born in a tiny village in the north of Iran. As a teenager, she was arrested and jailed for producing a student newspaper. She became a parliamentary journalist and worked for a number of reformist newspapers in Tehran. However, her articles frequently landed her in trouble. In 2005, Masih exposed a payment scandal in the Iranian parliament, leading to a ban on her reporting on parliamentary affairs. Her critical articles on former President Ahmadinejad placed her on the regime's enemies list. In 2009, she was forced to flee Iran following the crackdown on protests against the disputed presidential elections. In 2014, she launched the My Stealthy Freedom campaign against compulsory hijab, which became the largest civil disobedience movement in the history of the Islamic Republic.
Today, Masih has an audience of over 12 million followers on her social media accounts and receives thousands of messages daily from inside Iran. She continues to write and hosts Tablet, a satirical weekly show on VOA. She has been honored with several awards, including sharing the 2022 Oxi Courage award with Ukraine President Volodymyr Zelenskyy; the 2022 Washington Institute's Statesman-Scholar award, and the American Jewish Committee's moral courage award.
Impact in Philanthropy: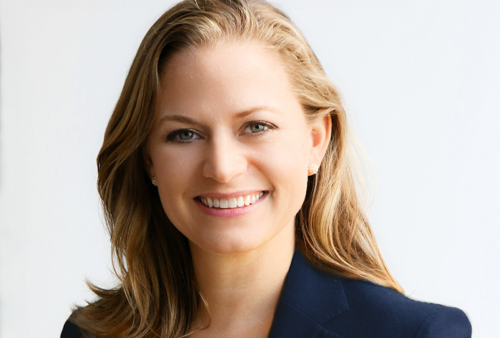 Women Moving Millions, accepted by its CEO, Sarah Haacke Byrd; Sarah Haacke Byrd is a philanthropy and social impact leader, currently serving as the CEO of Women Moving Millions where she has mobilized more than $160 million in new funding to date. With over two decades of experience in the nonprofit sector, Sarah has a deep understanding of the complex issues facing women and girls globally and a strong commitment to driving large-scale social change. For over two decades, Sarah has been building, guiding, and leading nonprofit organizations in Boston, Washington, D.C., and New York dedicated to strengthening democracy, expanding human rights, and advancing gender equality. Previously, Sarah worked for notable organizations, including the Joyful Heart Foundation, where she led the campaign to eliminate the backlog of hundreds of thousands of untested rape kits in the U.S. Sarah has been recognized throughout her career for her ability to build and lead high-performing teams and drive strategic growth in mission-driven organizations. She has been an advisor to various philanthropic initiatives and is known for her ability to mobilize and inspire the public and private sector to make significant investments in social change. Sarah served as a founding board member for Hive Gender Climate Justice Fund, is a current Ambassador Board Member for NextGen America, and is an Aspen Institute Civil Society Fellow. She lives in New York City with her husband.  
---
Silent Auction - Featured Artist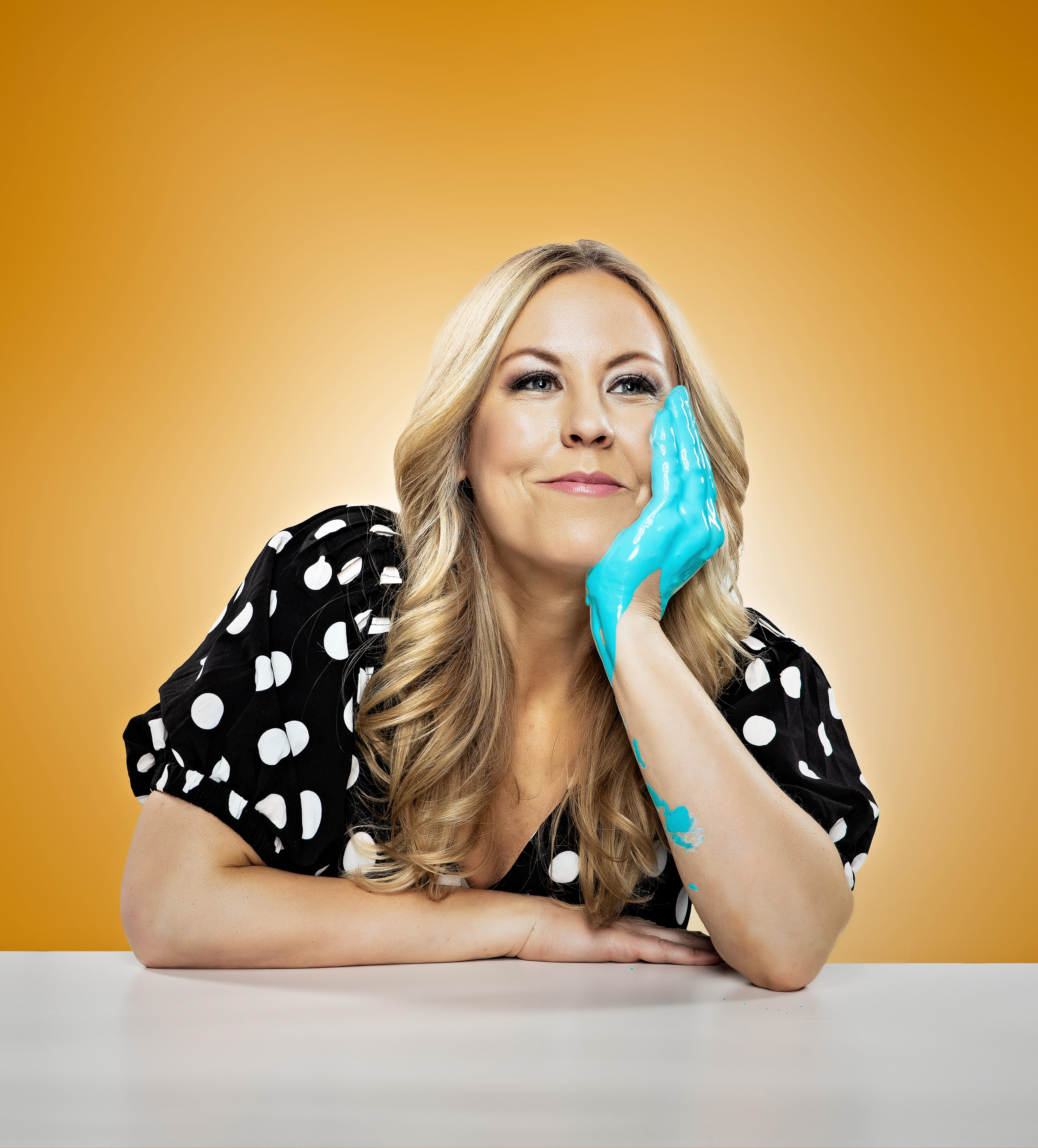 Maggie O'Neill is a Washington, D.C.-based artist, designer, entrepreneur and activist with 20+ years of experience supporting the city's creative community through her multifaceted work. Her integral role as one of the District's cultural leaders at the intersection of arts and hospitality is a culmination of her creative design firm SWATCHROOM's robust portfolio of restaurants and commercial spaces and her community-focused projects including pop-ups, murals and other spaces designed to be inclusive and spark open dialogue. With 55+ commercial spaces in the District, a complete reimagining of the iconic Willard Hotel and countless other creative projects both locally and internationally, she is uniquely positioned to continue pushing the envelope of the impact design can have on meaningful change and artistic freedom in the nation's capital. When she's not moving the needle on D.C. design, she is making original pop impressionist works of art, creating products and merchandise tied to a myriad of creative projects in Morocco and beyond, and fueling her passion for activism through her Vote For Your Daughter national campaign and exhibit.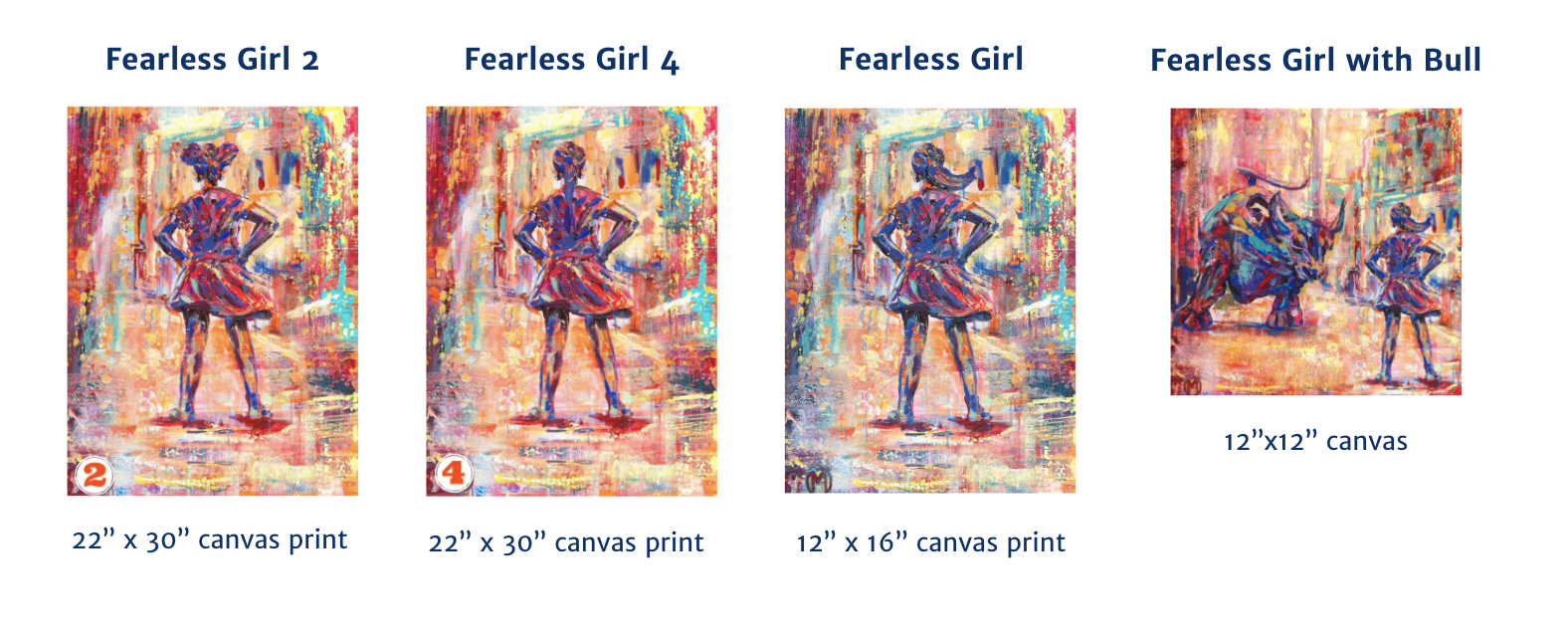 ---
Diplomatic Honorary Committee:
 Ambassador Lilit Makunts, Embassy of the Republic of Armenia
Ambassador Kirsten Hillman, Embassy of Canada
Ambassador Alejandra Solano, Permanent Mission of Costa Rica
Ambassador Elsie Kanza, Embassy of Tanzania
Ambassador Amielle Niriniaviosa Marceda, Embassy of Madagascar
Ambassador Cissé Boide, Embassy of Mauritania
Ambassador Karen Pierce, Embassy of the United Kingdom
Ambassador Jacinth Lorna Henry-Martin, Permanent Mission of Saint Kitts and Nevis
Ambassador Ivonne A-Baki, Embassy of Ecuador
Ambassador Mathilde Mukantabana, Embassy of Rwanda
Ambassador Geraldine Byrne Nason, Embassy of Ireland
Ambassador Audra Plepyte, Embassy of Lithuania
Ambassador Bergdís Ellertsdóttir, Embassy of Iceland
Ambassador Wendy Acevedo, Permanent Mission of El Salvador
---
If you're interested to learn more about sponsorship opportunities, please contact us at [email protected].

 
---
Thursday, December 7, 2023
Location:
Embassy of France, 4101 Reservoir Rd NW, Washington, DC 20007
Please fill out the waitlist form in case a seat opens up.
---
Sponsorship Opportunities
Benefactor - $25,000
-10 Tickets at a VIP table and premium table placement
-1 Future Leader ticket to be raffled off to a student or young professional
-Full-page ad in the program book
-Recognition in the program and printed materials, verbal recognition at the event, and recognition on WFPG website and socials
Patron - $10,000
-10 tickets at a VIP table
-Half-page ad in the program book
-Recognition in the program and printed materials, verbal recognition at the event, and recognition on WFPG website and socials

Sponsor - $5,000
-8 tickets
-Quarter-page program book ad
-Recognition in the program and printed materials, and verbal recognition at the event

Supporter - $2,500
-3 Tickets
-Recognition in the program book and printed materials
---
Individual Tickets
WFPG Members - $300
Student, Young Professional, Academic Council Members - $100
Ticket & WFPG Membership - $475
Nonmembers - $350
---
The Women's Foreign Policy Group is a non-partisan organization committed to promoting women's leadership and voices in international affairs through in-depth global issues programming and mentoring. Not a WFPG member? Get engaged with our programming and events:
Join | Donate | Give a gift membership

Please direct any questions to [email protected].